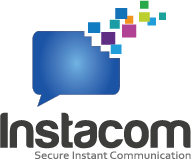 Toronto, Ontario. Canada (PRWEB) June 04, 2013
Adam Selbie is a high impact Sales & Marketing Executive focused on strategic market planning, customer acquisition and retention, enterprise level sales negotiations, and multi-channel distribution. Adam's background in foreign exchange, finance, and information technology both domestically and internationally bring an added depth to the Instacom team. His motivated management style and proven history of building, guiding and retaining high-performance teams to develop and implement strategies for accelerated growth make Adam an asset to Instacom and the growth of the brand. D2M Software is pleased to announce his addition to the team and we look forward to Adam spearheading the evolution of Instacom into the next generation of mobile computing.
About D2M Software Inc.
Desktop 2 Mobile (D2M) Software, developers of Instacom, evolved from an IT service business in Toronto, Canada; that has been providing support and management to hundreds of clients for over 20 years. We identified the risk of mobile computing and communication in today's corporate organizations and combated this growing risk with Instacom, the ultimate secure communication solution. We believe that organizations all over the world should be able to communicate and collaborate with their internal and external network in a secure environment seamlessly with desktop and mobile devices, while upholding the MDM regulations and compliance standards set out by their organization.
Our development team and support is all in-house in Canada at our Toronto office. We strongly believe in supporting our homegrown talent and do not source any development overseas. Our team focuses on the combination of strategic technological methods, end user experience and value. It's this focus that has allowed us to create award-winning solutions used all over the world.