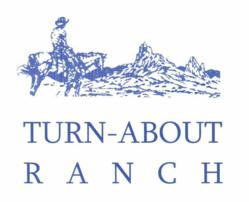 Escalante, UT (PRWEB) June 03, 2013
Turn-About Ranch, a licensed and accredited residential treatment program for struggling teens, has announced a new specialized Christian Track in collaboration with Meier Clinics. The new track will equip each student with a certified Christian counselor who will provide weekly individualized counseling sessions to address the student's therapeutic issues with a faith-based approach, helping them deepen and/or discover their faith.
"At Turn-About Ranch, we realize how important it is to many of our students and families to include faith in their treatment," said Chris Christensen, Executive Director. "The Christian Track serves to enhance our already outstanding treatment services, and partners us with one of the nation's most respected faith-based healthcare organizations, Meier Clinics."
Located on a working cattle ranch, Turn-About Ranch is a residential treatment program with an average length of stay of 100 days that helps students take concepts like leadership, teamwork, accountability and responsibility and apply them in a real-world environment. Therapy, academics and hard work come together to impart lasting and powerful change in teens.
Students enrolled in the Turn-About Ranch Christian Track will join weekly process groups based on the Meier Clinics' "Journey to Joy Workbook." Meier Clinics is a non-profit organization that integrates biblically-based, Christian beliefs with evidence-based, psychological principles to treat the whole person emotionally, physically, and spiritually.
Students will have access to other specialized groups as well such as trauma, grief and loss, or substance abuse, as indicated by their treatment plan and individual therapist.
"Students will also have the opportunity to participate in leadership groups, which will help them explore characteristics of leadership and experience different leadership styles as they determine what kind of leader they want to be," said Christensen. "They will implement these skills as they demonstrate good management of self, and practice leading other students. This will also help them build the confidence to let their Christian beliefs be put into action in the way they help other students succeed."
All families will participate in two face-to-face family sessions during the mid-term experience and further along in the program prior to graduation. Therapists will also counsel with parents during weekly phone calls to provide updates on their child's progress as well as parent coaching and therapy.
Students will have access to Biblical Pastoral counseling on a weekly basis, and will attend weekly church services.
Turn-About Ranch's stunning location will allow students the opportunity to experience God's creations as they participate in regular hikes and outdoor activities, said Christensen. A horsemanship program is also provided to help students experience nature and animals in a way that most students have never before.
"These opportunities to witness the beauty around them and ponder their creation lead to positive group discussions," said Christensen. "Trail-rides, cattle drives, and exploring the open wilderness and desert on horseback increases student confidence, and helps them evolve from being self-centered to other-centered, which is an important step along the path of becoming Christ-centered and contributing members of one's community."
Christian Track students will be involved alongside other students as they provide service.
"The philosophy of 'losing yourself in the service of others' is not only taught but lived at Turn-About Ranch," said Christensen. "Students will have the opportunity to be involved in service projects that benefit the community, as well as work directly with the elderly. This way, they experience the gratitude of others and feel themselves transform as they experience the life-changing benefits of service."
Each day will end with quiet time during which students will receive a devotional topic based on biblical stories and passages, and be given time to think and reflect on the topic. They will then have an opportunity to journal regarding their thoughts, insights and questions.
"We're opening the lines of communication as these once troubled teens begin to share with parents and therapists the experiences and personal insights that come from studying God's word on a daily basis," said Christensen. "These teachings can't help but inspire the good from within and make them better people."
About Turn-About Ranch
Turn-About Ranch has established a reputation of excellence for helping families and adolescents over the past 23 years. Turn-About is a residential treatment program for teens who exhibit rebellious, self-centered, and/or manipulative behaviors. Set on a real working cattle ranch, trained staff teach traditional ethics and morals to remind troubled teens how important the values of honesty, respect, teamwork, and accountability are to their success. This combination of a real ranch and real values contribute to real change when students learn the value of a day's work, experience the power of working in cooperation with others, and develop stronger senses of accountability, respect, and compassion.
Turn-About Ranch is a program of Aspen Education Group, the nation's leading provider of therapeutic education programs for struggling or underachieving young people. Aspen's services range from short-term intervention programs to residential treatment, and include a variety of therapeutic settings such as boarding schools, outdoor behavioral health programs and special needs summer camps, allowing professionals and families the opportunity to choose the best setting to meet a student's unique academic and emotional needs. Aspen is a member of CRC Health Group, the nation's largest chemical dependency and related behavioral health organization. Since 1995, CRC Health has been achieving successful outcomes for individuals and families.
###