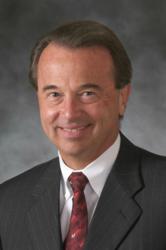 Philadelphia, PA (PRWEB) June 05, 2013
TRG Healthcare (TRG), a national healthcare consulting firm with focused expertise in strategic transactions, has actively supported Chilton Hospital in an exploration of strategic alternatives to secure the Hospital's future in the emerging market. Chilton engaged TRG in early 2012 to facilitate a strategic repositioning process in the face of widespread industry change and growing pressure to attain sufficient size and economies of scale to sustain long-term.
TRG worked closely with a Special Committee of the Board to evaluate a full range of strategic alignment options and independence models available to Chilton. "It was a priority of the Board to find the very best alternative for the Hospital to continue to serve as a vital health care resource in the local community for years to come," said Howard Peterson, Managing Partner of TRG Healthcare. After months of careful consideration, the Chilton Board ultimately reached a unanimous decision and announced last October that it would pursue a full asset merger with Atlantic Health System.
With a definitive merger agreement signed by the parties earlier this month, Chilton Hospital is now one step closer to becoming part of Atlantic Health. Under the agreement, Atlantic Health will assume the Chilton Hospital parent company's $43 million in debt, invest in capital improvements, preserve its name, staff and acute-care hospital status, pending state and federal approvals expected sometime this year. Once final, Chilton will become the fifth hospital within the Atlantic network, joining Morristown, Overlook and Newton Medical Centers and the Goryeb Children's Hospital.
For Atlantic Health, the merger adds physicians and patients to the network and allows the System to grow its geographical footprint and expand into the Pompton Plains community which some see as key for it to succeed under population health management. It is believed the partnership will create opportunities for new efficiencies in ambulatory and post-acute care and it gives Atlantic another location to expand its family medicine residency program, which recently grew by 32 slots through reallocation.
TRG Healthcare is recognized nationally as a premier healthcare consulting firm offering best-in-class resources, innovative thinking, proven methodologies and breakthrough results. TRG's senior level consultants bring significant experience and creativity to each client engagement with particular expertise in affiliations/transactions, strategy and complex financial analytics. To learn more, please visit TRG's website at: http://www.trghealthcare.com.