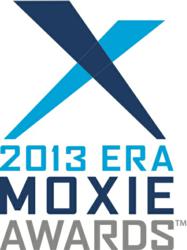 We are proud that Jeff Knowles will be joining this elite group of previous Lifetime Achievement Awards honorees.—Julie Coons, ERA President & CEO
WASHINGTON, D.C (PRWEB) June 03, 2013
The Electronic Retailing Association (ERA) announced that Jeffrey D. Knowles, chair of the Advertising, Marketing, and New Media practice at Venable LLP, will be honored with the distinguished 2013 ERA Lifetime Achievement Award. He will be recognized during a special presentation at the ERA Moxie Awards Gala on Thursday, September 26, 2013, 7:00 p.m. – 9:30 p.m., at the 2013 ERA D2C Convention at the Wynn Hotel, Las Vegas.
"Throughout the years, Jeff Knowles has made a significant impact on the direct response marketing industry as one of the founding members of ERA, as a former chairman of the Board of Directors, and as a dedicated advocate on behalf of DR marketers," says ERA President and CEO Julie Coons. "We are proud that he will be joining this elite group of previous Lifetime Achievement Award honorees."
"Our industry has grown into so much more than anyone could have imagined at ERA's first meeting back in 1990," says Knowles. "I am truly honored to be recognized alongside many of the giants, who built our industry into what it is today. Few things in life are as gratifying, or as humbling, as having your life's work recognized by your clients, peers and friends."
The Lifetime Achievement Award, which is not given out every year, is awarded to a deserving member whose work has had a visible impact on the industry and has been acknowledged as doing so by other colleagues in the industry and the public at large. Knowles will join past honorees: Kevin Harrington, Katie Williams, Billy Mays, Earl Greenburg, Rob Woodrooffe, Tim Hawthorne, Greg Renker, Joe Segal, Suzanne Somers, Mike Levey, and Ron Popeil.
Jeffrey Knowles is nationally recognized as a leading attorney in the electronic retailing industry. He heads Venable's Advertising, Marketing, and New Media practice and co-chairs the firm's Government Division. He focuses on national television advertising, direct-to-consumer marketing and e-commerce. Knowles founded and served for 13 years as general counsel to the Electronic Retailing Association. He represents clients before the Federal Trade Commission, Food and Drug Administration, U.S. Postal Service, and state attorneys general.
For more information about the Moxie Awards Gala or to purchase tickets, please visit http://www.D2Cshow.org.
ABOUT THE MOXIE AWARDS
The ERA Moxie Awards Gala is direct response marketing's premier celebration, honoring the best campaigns of the year. Moxie's famous posh blue carpet will welcome guests for a grand entrance. The Gala features music, exceptional dinner and superb company. For more information, visit http://www.D2Cshow.org.
ABOUT THE 2013 ERA D2C CONVENTION
The Electronic Retailing Association's 2013 ERA D2C Convention is the 22nd annual show where the industry's top technology innovators, manufacturers, buyers and marketers meet to learn about the hottest trends in the direct-to-consumer marketplace and meet with partners and potential customers to seal critical business relationships. The event will feature nearly 4,000 attendees and 120 exhibitors, a variety of education sessions on industry-related topics and expansive networking opportunities, as well as a wide variety of events on the tradeshow floor. For more information, please visit http://www.D2Cshow.org.
Media Contact
Vi Paynich
Content Manager
Electronic Retailing Association
Tel. 909-606-3406
vpaynich(at)retailing(dot)org