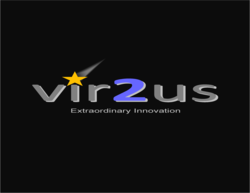 Using Vir2us' automation technology Remploy expects to achieve over 90% e-cycling of computers within five years.
San Francisco, CA - USA (PRWEB) June 01, 2013
In the next few weeks, London-Based Remploy expects to begin deploying computer services automation solutions from Vir2us, Inc., a San Francisco Bay Area technology firm that provides proprietary and patented solutions for next-generation cyber security and digital asset management. Remploy, a UK government subsidized firm is responsible for national social programs including job training, employment services and e-cycling, to name just a few. Remploy is also responsible for ensuring compliance with national regulations for e-cycling of electronics including millions of computers that are retired from service by business and government each year.
According to Vir2us' CEO Ed Brinskele, the technology, called Genesis, will allow Remploy to increase their production capacity and revenue while reducing costs and providing more jobs at their processing facilities throughout the UK. Today, Remploy e-cycles less than 15% of computers that are retired from use in the UK each year. With the automation of processes associated with e-cycling Remploy expects to achieve over 90% within five years. "In addition to changing the status quo through innovation, it is Vir2us charter to do good by doing well. We're proud to be part of Remploy's program for creating jobs and protecting the environment.
Vir2us, spawned in the Silicon Valley in 2001, released a suite of computer service automation solutions in 2012 that allows large organizations to quickly put large numbers of new computers into service, manage those computers throughout their lifecycle, destroy sensitive data when computers are retired, and completely repair and restore the computers to a like-new state in a matter of minutes.