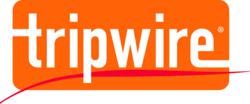 As Tripwire continues along its current positive growth trajectory, the experience Gus brings to the table will help us accelerate our sales both here in the U.S. and around the world
Portland, OR (PRWEB) June 03, 2013
Tripwire, a leading global provider of risk based security and compliance management solutions, today announced that Gus Malezis has joined the company as its vice president of worldwide sales. In his new role, Gus will lead Tripwire's global enterprise and channel sales organization.
Malezis brings over 20 years of success in executive leadership, sales and marketing of high-performance, high-growth emerging technologies to his new role at Tripwire. He combines extensive knowledge of global markets, including North America, Europe, Middle East, Asia and Latin America, with strong technical knowledge necessary to drive success in the competitive and rapidly changing security marketplace. Malezis has a comprehensive background in information security and compliance, networking, network systems management, CRM and application design and development.
"As Tripwire continues along its current positive growth trajectory, the experience Gus brings to the table will help us accelerate our sales both here in the U.S. and around the world," noted Jim Johnson, CEO at Tripwire. "In addition to his extensive sales success, his recent experience at nCircle, which we recently acquired, will also ensure quick and effective integration of nCircle products and services into our existing and future sales channels."
Prior to joining Tripwire, Malezis led worldwide sales, channels, professional services and customer support at nCircle, consistently delivering record revenue growth and unparalleled customer satisfaction. He has also held a variety of executive leadership positions at McAfee, including senior vice president of a $500 million Enterprise Product Management unit, senior vice president advanced products for the IPS/IDS group, and vice president and general manager of the Canadian business unit.
About Tripwire, Inc.
Tripwire is a leading global provider of risk-based security and compliance management solutions, enabling enterprises, government agencies and service providers to effectively connect security to their business. Tripwire provides the broadest set of foundational security controls including security configuration management, vulnerability management, file integrity monitoring, log and event management. Tripwire solutions deliver unprecedented visibility, business context and security business intelligence allowing extended enterprises to protect sensitive data from breaches, vulnerabilities, and threats. Learn more at http://www.tripwire.com or follow us @TripwireInc on Twitter.