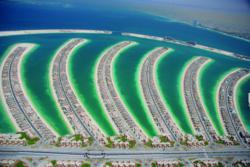 "The UAE and Iceland offer a fascinating lesson in boom, bust and bounce dynamics that appear increasingly common in our interdependent global economy.
New York, NY (PRWEB) June 05, 2013
This fall, a small delegation of travelers will go to Dubai, Abu Dhabi and Iceland on a unique tour designed by the Association of Yale Alumni. Led by a Yale lecturer who is an expert on boom and bust dynamics, the group will meet with high-level government and business leaders to explore how and why these nations have managed to recover from the recent global crisis and what lessons can be gleaned for successfully navigating extreme financial cycles elsewhere.
The program is rapidly filling up, but there remain several spots for travelers without a Yale affiliation. Interested travelers should contact Academic Arrangements Abroad at (212) 514-8921 to inquire about remaining spots.
Led by Vikram Mansharamani, an experienced global equity investor, Yale lecturer and author of BOOMBUSTOLOGY, the group will meet with the business leaders, journalists, ministers and presidents who are responsible for making the decisions that affect world markets as well as their own people. They will also experience traditional Arab and Nordic hospitality, staying at sophisticated five-star properties, taking a dune safari, seeing an active geyser and visiting a geothermal spa.
In Dubai, the group will tour the Burj Khalifa, the world's tallest building, with one of its architects, and dine with minister-level government leaders. In Abu Dhabi, they will attend an intimate reception at Emirates Palace at which senior business and government leaders will informally discuss the country's prospects. Finally, they fly to Reykjavik for a private dinner with the U.S. ambassador and a reception with Iceland's president (pending final confirmation).
"This is an extremely unique opportunity to meet with high-ranking business and government leaders to understand the realities of financial bubbles," Mansharamani said. "The UAE and Iceland offer a fascinating lesson in boom, bust and bounce dynamics that appear increasingly common in our independent global economy."
The tour is operated by Academic Arrangements Abroad, the premier provider of upscale scholarly travel for leading cultural institutions and alumni associations. For more information on this program, which is limited to just 25 participants, please call (212) 514-8921, or visit http://www.arrangementsabroad.com.