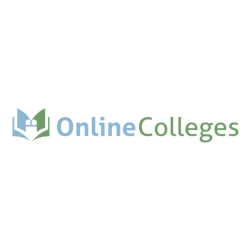 We want to hear the stories of what motivates individuals to accomplish their educational goals.
Foster City, Calif. (PRWEB) June 03, 2013
OnlineColleges.com, a resource for students exploring online college courses, is holding a summer essay contest for students taking online classes as part of their educational program. Separate contests will take place in June, July and August, with the first installment starting on June 3 and ending on June 26.
For the June competition, students are asked to answer the questions, "Why did you decide to get a post-secondary degree, and how are online classes helping you reach that goal?" in a 5,000-character essay. Participants can submit their essay via an online form on OnlineColleges.com or through the site's Facebook page.
"Being a student isn't always easy," said Brendon Rowe, spokesperson for OnlineColleges.com. "We want to hear the stories of what motivates individuals to accomplish their educational goals."
For each contest period, one grand prize winner will win $2,500 to be applied to their online college tuition. Monthly winners will be selected based on the following criteria: the compelling nature of the topic, originality and the number of votes received on Facebook.
"We're looking forward to all of the inspiring stories," shared Rowe. "People choose online education for many different reasons and we're excited to showcase them."
To learn more about the contest, to submit an entry, or vote on an essay, please visit the contest homepage at OnlineColleges.com or on Facebook.
About OnlineColleges.com
OnlineColleges.com is a one-stop resource for prospective and current online college students, providing them with a wide range of educational options that are searchable by discipline, degree type, city or state. The website offers a wealth of helpful school and career advice, in addition to keeping students and teachers informed about the latest developments in online education. OnlineColleges.com is owned and operated by QuinStreet, Inc. (NASDAQ: QNST), one of the largest Internet marketing and media companies in the world. QuinStreet is committed to providing consumers and businesses with the information they need to research, find and select the products, services and brands that meet their needs. The company is a leader in visitor-friendly marketing practices. For more information, please visit QuinStreet.com.
###