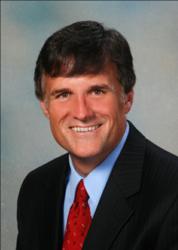 There are many reasons why parents might consider a cash value life insurance policy as an excellent option....
Toms River, NJ (PRWEB) June 13, 2013
When designing a plan to pay for college, it is advisable to look for a plan that has tax advantages and is flexible, explains Brian Solik, President of Wealth Preservation Strategies of NJ, a firm focused on helping clients protect their money from stock market volatility and taxation.
There are many reasons why parents might consider a cash value life insurance policy as an excellent option, according to Solik.
Some of the reasons include:
1. The cash value in these policies can be used for any expense, not just college, and for any individual. There is no penalty or taxes assessed for non-educational uses.
2. The money can be accessed through loans or withdrawals free from federal and state taxes (see Little-Known Tax Shelter Could Provide Relief for Average Americans).
3. The cash value in these policies is not counted as assets when applying for financial aid.
4. Conservative policies like universal or whole life have long track records of steady growth of cash value.
5. If the insured dies, which would normally be one or both parents, but could be a grandparent or other relative, a tax-free death benefit would be available to pay for college.
6. Some insurance companies issue policies in which your cash can continue growing at the same rate even when you are taking a loan for college, essentially giving you a no-cost loan.
7. While other college plans typically end after college is paid for, a life policy can continue to be funded and can potentially provide for a substantial death benefit and cash value during the retirement years.
Normally, these policies are designed with the parents as the owners and the insured, and the children as beneficiaries, although other relatives or even the children can be the insured as a way of reducing death benefit costs, which are the highest costs associated with this strategy. Premiums must be paid into the policy on a regular basis, and are usually paid for at least seven years, and often much longer. It takes time for the money to grow in these policies, so it's important that at least five years will pass before the money will be used, if not more, explains Solik.
"If a family is either unable to commit to regular payments into a policy, or needs to use the money in five years or less, the life insurance strategy for college is probably not a good fit, " Solik advises.
For those who can utilize this option, a suggested strategy is to take a loan from a policy to pay for school (preferably a zero-cost loan described above), pay the loan back on one's own payment schedule, then continue to fund the policy to provide for tax-free loans or withdrawals later in life, particularly in retirement. "With this approach, the plan never 'dies,' like other college plans, but can potentially continue to take advantage of compound growth year after year," comments Solik.
Grandparents have the option of setting up a plan in which they are the owners, pay the premiums, and control the policy, but designate one or more of the parents as the insured (in order to lower the death benefit costs), and then designate the grandchildren as beneficiaries. "This is an excellent way for grandparents to both help with their grandchildren's college expenses and also leave a legacy with a policy that can potentially last for several decades, providing both the protection of a death benefit and the opportunity for tax-advantaged cash growth beyond the college years," Solik explains.
The strategy described in this article is not as well-known as other college plans. However, for many families, a cash value life insurance strategy should be considered not only as an effective way to pay for college but also as part of an overall financial plan for retirement.
Brian Solik, CRPC is President and Founder of Wealth Preservations Strategies of NJ. He is a former Wall Street broker who now focuses on educating investors on how to maximize their financial security and minimize taxes. If you would like to receive his regular newsletter contact Brian at 732-415-7717, bsolik(at)brokersifs(dot)com or visit his website http://www.wpsnj.com.
Securities and investment advisory services offered through Brokers International Financial Services, LLC, Panora, Iowa. Member FINRA/SIPC. Brokers International Financial Services, LLC and Wealth Preservation Strategies of NJ are not affiliated companies. The opinions expressed are those of Brian Solik and not necessarily those of Brokers International Financial Services, LLC.