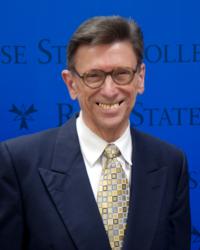 This is a time of a very creative surge for me.
Oklahoma City, Oklahoma (PRWEB) June 01, 2013
Recently, the creative writing professor turned 77—after spending a stint as the state's Poet Laureate, and now, with a recent book of his poetry, "Nocturnes and Sometimes Even I," winning the Oklahoma Book Award in April of this year.
"They're supposed to be called 'senior adults," Sennhenn said of people his age. "I'm the same age as them, but I don't worry about what I am. When you get to be 77, it doesn't make a lot of difference."
Nevertheless, Sennhenn's "Nocturnes" isn't an end-of-the-career compilation of poems written over the course of his more-than-20-year teaching career. He wrote the poems in it over last year. The next book is coming out even sooner, Sennhenn said.
"Now, the next book I've written in the last two months. This is a time of a very creative surge for me," Sennhenn said.
Sennhenn initially retired from full time teaching at Rose State College in 2008. Although he had a 20-year career with only one day of sick leave, things changed quickly. He returned to part-time teaching recently.
"Within two weeks of my retirement I was under the care of six different specialists," Sennhenn said. "I thought, what the heck, I'll go back where I was healthy. Besides, I miss people. All I wanted to do in retirement is to write…but that's very solitary. I missed people."
"People," he now has aplenty, teaching poetry through the college's Community Learning Center. For more information, visit http://www.rose.edu/community-learning-center or call 405-733-7392.