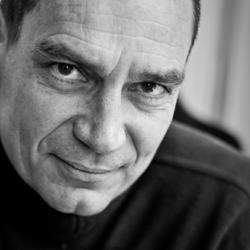 Tampa, FL (PRWEB) June 04, 2013
A new project by Torkel S Wächter, son of a pre-World War II era German Jewish family, uses simulated real time to allow people to feel what it was like living in Germany during the build-up to the war.
"As an artistic and literary device, authentic documents are published online on the date they were written, but 80 years later, in order to take readers back to a specific time in history," says Wächter, whose family's story is retold on his website, http://www.onthisday80yearsago.com, in diary fashion with commented posts appearing on the anniversary of events 80 years ago in Germany.
"It's a contribution to contemporary Remembrance Culture at a time when survivors of the Holocaust are getting fewer."
Simulated real time personalizes for readers events that were inexorably leading to world war eight decades ago, Wächter says.
After his father died, Wächter opened old boxes that had belonged to the man but he'd never shared. They were filled with diaries, letters, articles and other documents. From these Wächter wrote "The Investigation," which highlights questions about personal responsibility and evil during pre-war Nazi Germany.
"I used to hate Germany; while growing up, my father never discussed his German upbringing, even though he was obsessed with the country," says Wächter, who was raised in Sweden.
"But it's much more difficult to hate something that you come to understand," he says. "I no longer hate Germany. I've realized that my father actually loved the country – he had a great upbringing there, and Jews in Germany had been a success story. But because of what occurred under Hitler, he felt such betrayal and pain that he could never bring himself to talk about it."
Roland Detsch from the Goethe Institute writes of the simulated real time project: "European-Jewish history in the smallest format, tailor-made for the 21st century – an extraordinary project, indeed!"
About Torkel S Wächter
Torkel S Wächter is the son of a German-Jewish family that suffered under the Nazi regime. His book, "The Investigation," outlines the experience as recorded by his paternal grandfather and father. Wächter studied Economic History, Development Theory and languages at the universities of Lund, Melbourne and Barcelona, as well as Jewish Studies at Paideia, The European Institute for Jewish Studies and Architectural Restoration at The Royal University College of Fine Arts in Stockholm. After a stint as a fashion model in Paris and Barcelona, Wächter trained as a diver in the Royal Swedish Navy and then went on to an aviation career. During the 1990s, Wächter served as a First Officer with Scandinavian Airlines and frequently flew into numerous U.S. airports. In 1997, Wächter published his first novel, "Samson", and in 1999 he published the first Swedish e-book. Wächter lives in Stockholm and Barcelona with his architect wife; together they have four children.