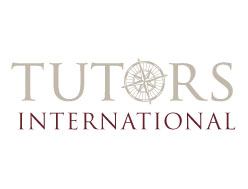 Home tutoring is a preferable alternative to the local International schools.
(PRWEB) June 17, 2013
Leading provider of full-time private tutors, UK-based Tutors International, believe that parental dissatisfaction with the international schools in Barcelona in Spain and Lugano in Switzerland are contributing factors to the rise in private tuition enquiries.
Numbers of parents looking for a private tutor in Barcelona have risen in the past year, according to the company. Adam Caller, founder of Tutors International, commented, "Barcelona is an appealing place to live for English-speakers. Spain is in the EU, so there is freedom of movement from the UK and other European countries, and the cost of living is relatively low, so ex-pats get more for their money, in a beautiful city with glorious weather."
This could be why many parents feel able to afford the services of a top private tutor, which can cost the equivalent of a good teacher's salary in a private school. Mr Caller says that many parents who have been in touch with Tutors International have children in international schools locally, but have been dissatisfied with the standard of education and suitability for their children.
They have felt that the personalised curriculum and opportunities for expanding their child's education that come with full-time home tutoring are a preferable alternative.
More on private tutoring can be found on the Tutors International website, at http://www.tutors-international.com.
About Tutors International
Tutors International is a worldwide organization providing experienced full-time private tutors to work with children of all ages and nationalities, in a wide variety of situations, including international relocation, after-school support, full-time home tuition, support for AD/HD and dyslexia, home schooling for frequent travellers, and college prep and coaching.
Tutors International was founded by Adam Caller who has tutored students of all ages. He has received specialist training in dyslexia and AD/HD and is very sensitive to children's educational difficulties. He has now turned this expertise to recruiting, training and placing other tutors with HNW and UHNW families around the world. Adam is a member of the Independent Educational Consultants Association (IECA).