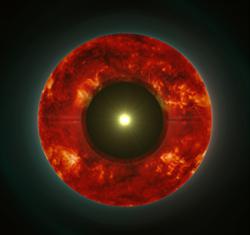 District Manager is the only income maximization software in the self-storage industry.
Dallas, TX (PRWEB) June 05, 2013
Qstrom is pleased to announce the official launch of District Manager, the first and only revenue maximization software in the self-storage industry that provides on-demand financial analysis, auditing, and proactive monitoring of self-storage facilities via automatic email alerts.
Developed by Paul Darden and Ian Velasco, District Manager is specifically tailored for owners, corporate decision makers, and upper-tier management to provide a concise and exhaustive picture of their operation in order to maximize income. Not to be confused with accounting or management software, District Manager goes beyond just rate management.
"District Manager is the only income maximization software in the self-storage industry," say Darden. "This product finds income that is being left on the table by rent discounts, concessions, manager give-away of rent and fees, and even potential theft."
District Manager achieves this by automatically auditing a site every two hours, seven days a week. This in-depth, to-the-point reporting identifies existing and potential issues. "Our system's artificial intelligence watches over your facilities and alerts you to critical activity in a timely manner by way of specialized charting that pinpoints where a problem exists or where lost income may be recovered," says Darden. "In addition, District Manager is the only software that can identify potential 'ghost tenants' at your facilities, a very clever method of theft. There is no other software in the industry that does any of this."
By quickly, efficiently, and easily spotting where thousands of dollars are being lost each month, District Manager not only increases the income of a facility but also has the potential to increase the value of a self-storage operation by a million dollars or more.
While District Manager currently supports SiteLink by SMD, the company is expanding the product to support other self-storage management software in the very near future.
To learn more about District Manager, please visit http://www.district-manager.com.
About Qstrom
Founded in 2009 by Paul Darden and Ian Velasco, Qstrom created District Manager software, an income maximization tool that analyzes self-storage operations. For nearly 30 years, Paul has been involved in buying, selling, owning, developing, managing, and auditing hundreds of storage facilities. Based on years of deep-rooted experience and feedback from his peers in the self-storage industry, Paul developed the criteria, thresholds, and algorithms underlying District Manager. Since its first release in early 2010, District Manager has become a favorite with hundreds of clients across the U.S and Australia.