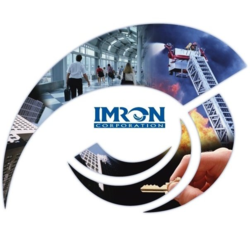 Irvine, California (PRWEB) June 01, 2013
IMRON Corporation, a leading provider of security management solutions, announced the integration with Honeywell Pro-Watch® and Win-Pak® panels. IMRON Corporation's flagship product, IS2000, integrates with the Honeywell panels using its open architecture interface.
The IS2000 integration supports the Honeywell Pro-Watch® PW3000, PW5000 and PW6000 control panels and the PW5K, PW6K sub-controllers. The integration also supports the Win-Pak® PRO2200 and PRO3200 control panels. Users can manage legacy hardware through IS2000 and expand out with a multitude of hardware options available through IMRON Corporation.
IS2000 is a world-class access control platform that offers users many options through integration with the industry's most trusted brands. Employ comprehensive solutions for access control with features that support sites from small office buildings, banks, retail, community facilities to airports, multi-tenant facilities, and hospitals. Use wired or wireless solutions for cost-effective site installation and management. Powerful control with an intuitive interface, IS2000 provides the most extensive integrated platform in the industry.
About IMRON Corporation
Founded in 1997, IMRON Corporation is a major provider of Security Management Systems to brand name manufacturers around the world. In 2003, IMRON Corporation expanded operations to include complete system solutions direct to system integrators, combining state of the art software, IS2000 and field proven and reliable hardware in one value conscious package. Today, the IS2000 suite of scalable products is available directly through system integrators, providing the most advanced integration of access control, alarm monitoring, video surveillance, and multiple third party products. The IMRON Corporation solutions have been installed globally in more than eight thousand sites. For more information visit http://imron.com/.