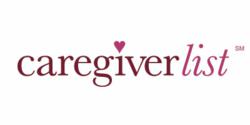 "Chicago senior home care agencies hire from 3 to 6 new professional caregivers each week."
Chicago, Illinois (PRWEB) June 03, 2013
Chicago senior care companies are seeking more part-time and full-time professional caregiver job applicants to keep up with the growing number of local seniors needing professional senior care. Chicago senior care companies try to hire between 3 and 6 professional caregivers and nursing aides each week to keep up with their staffing needs, according to the Caregiverlist Employment Index. This rate of hiring, combined with a 40% increase in the number of senior care companies in the Chicago area, means more Chicagoland caregiver job applicants are needed.
Caregiverlist.com, the senior care industry's online career center since 2008, notes 10 new senior care franchise companies have opened their doors in the last year. In addition, established senior home care agencies are reporting hitting record-breaking sales milestones as the senior population continues to grow and choose home caregiving services. Right at Home and Home Instead, two franchise companies with locations in the Chicago market, are part of a network of senior home care agencies nationwide that reported record sales in 2012.
Senior care companies sometimes struggle to staff new openings for part-time and full-time positions as well as for live-in senior caregiving positions.
Caring individuals seeking employment in the Chicagoland area may want to consider beginning a career in senior care. No formal experience as a professional caregiver is required for companion caregiver jobs. This can be a stepping stone into an industry that is predicted to be a top employer in the next decade. Many times senior's with memory loss only require companion caregivers. Caregiver training will be provided by the licensed senior home care agency or may be purchased on Caregiverlist.com, as Illinois mandates 8-hours of training for professional senior caregivers.
"Illinois passed new licensing requirements for senior care companies in 2008, establishing standards for caregiver training and hiring. These new standards guarantee caregiver employee payroll benefits and active caregiver management and training, delivering a better care experience for both the senior and the caregiver," says Julie Northcutt, CEO of Caregiverlist.com and the former owner of a leading senior care company in downtown Chicago. Northcutt sold her senior home care agency to a national company in order to focus full-time on Caregiverlist.com.
The Illinois Healthcare Worker Background Check Act requires a fingerprint-based criminal history records check prior to the employment of the professional caregiver. Then this information must be electronically transmitted to the Department of Public Health by a Livescan vendor, certified by the Illinois Department of State Police and the Department of Public Health. Senior home care agencies are required to maintain employee records and criminal records for a period of 5 years. This higher standard for background checks eliminates the use of an alias name and establishes a database of all professional caregiver employees.
Illinois' senior caregiver business guidelines were established as of September 1, 2008, and also mandate that no person or company may advertise themselves as a senior home care agency without first obtaining a license issued by the Department of Public Health of the State of Illinois. These new laws allow Illinois seniors to know they can receive quality senior care in their own home.
Chicago Caregiver Jobs include:
Companion Caregiver
Certified Nursing Aide
Live-in Caregiver
How much do caregivers make is a common question. The answer: considerably more than minimum wage as the average hourly pay is $10 per hour. Caregivers also enjoy the fulfillment of their job duties beyond the paycheck by knowing they have made a positive difference in someone's life.
"Professional caregiver pay includes the benefits of social security, unemployment and worker's compensation insurance," says Steven Wolf, president of Pendeo Home Care in Chicago, Illinois. "Caregivers will start at $9 to $10 per hour in Chicago and many earn $12 or more per hour," he says.
Professional senior caregivers in Illinois are guaranteed these added benefits of being able to retire and collect Social Security benefits for themselves while knowing that they will receive unemployment insurance if their senior client dies and they need time to find a new job position. Illinois' senior care licensing legislation has resulted in added protections for both seniors and caregivers.
Illinois caregivers also must complete 8 hours of training each year, with 4 hours of training required prior to beginning their first caregiving assignment. Professional caregivers may take an online caregiver training course to meet the Illinois basic training requirements.
Chicago caregivers interested in becoming a Certified Nursing Aide may research C.N.A. programs and costs in the Caregiverlist C.N.A. Directory. Caregiverlist provides a sample C.N.A. exam and a practice C.N.A. exam to allow caregivers to learn more about the skills taught in C.N.A. programs. Illinois requires all nursing aides to pass the state C.N.A. exam in order to become a "certified" nursing aide.
Senior care company recruiters rely on Caregiverlist's proprietary hiring system to screen and hire professional caregivers and certified nursing aides each week. Launched in 2008, by professional senior care executives, Caregiverlist applies online technology to the hiring process, making it easier for caregivers to submit 1 job application which reaches multiple hiring companies in their area.
Professional Illinois caregivers and certified nursing aides may visit the Caregiverlist online Career Center and submit the pre-qualification job application in just 5 to 10 minutes. Join the "Caregiverlist" to become a professional senior caregiver.
ABOUT CAREGIVERLIST.COM 
Caregiverlist.com is the premier service connecting seniors and professional caregivers with the most reliable senior care options, highest quality ratings and outstanding careers nationwide. Founded by senior care professionals, Caregiverlist.com brings the efficiencies of the internet to senior care companies by providing online job application pre-qualification forms, caregiver training and industry news. Seniors and caregivers can access senior service information "by state," view nursing home costs and star-ratings and learn about all senior care options and quality standards on Caregiverlist.com. For more information, please visit http://www.caregiverlist.com.