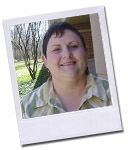 Noblesville, IN (PRWEB) June 01, 2013
A 25-year employee, Ms. Graves has held only two positions with Aspire, case manager, and her current position as State Hospital Liaison. Aspire Indiana work with State Operated Facilities (SOF) is measured using performance standards set by the State of Indiana. First is quarterly compliance with the Administrative Code, which is the percentage of face-to-face visits completed within the required timeframe (30 days after admission and every 90 days thereafter). Because of Ms. Graves's diligence, Aspire is at 111% of the target on this measure Year to Date. The second standard, timely client discharge from State Operated Facility, is the percentage of individuals identified (by the SOF) as ready for discharge from SOF that are discharged within 90 days of identification. Again, due in large part to Ms. Graves, Aspire is at 102% of the target on this measure.
Ms. Graves was nominated for a number of reasons, including her can-do attitude, her ability to juggle multiple tasks at once, a consistently positive attitude, attention to detail, communication with all parties involved in each case, and relationship cultivation with outside organizations.
Ms. Graves works at Aspire's outpatient office in Carmel, Indiana.
For more information on Aspire Indiana, visit:
http://www.AspireIndiana.org
https://www.facebook.com/AspireIndiana