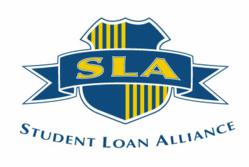 Particularly for students who cannot find a job after graduation, it is critical that borrowers explore their options early on,
Washington, DC (PRWEB) June 04, 2013
With graduation season upon us, the Student Loan Alliance (SLA) is encouraging recent and soon-to-be college graduates with student loans to visit StudentLoanHelp.org for assistance with evaluating their repayment options.
StudentLoanHelp.org is a new resource launched by the SLA to help borrowers assess their student loan options. There are numerous repayment alternatives for federal student loans, from deferment to consolidation to Pay As You Earn – the student loan forgiveness program recently introduced by the Obama administration – but not all borrowers are familiar with these programs and many do not take advantage of plans that could help them better manage their debt.
"Particularly for students who cannot find a job after graduation, it is critical that borrowers explore their options early on," said Student Loan Alliance President Larry Gilmore. "Once a student loan defaults, borrowers lose their eligibility for flexible alternatives such as deferment, the new student loan forgiveness program, and the income-based repayment plan."
Rising levels of higher-educational costs and student loan debt combined with fewer high-paying job opportunities for recent graduates has made it more challenging than ever before for borrowers to successfully fulfill their student debt obligations. According to a recent study by the New York Fed, the delinquency rate for student loan borrowers in repayment climbed to over 30% last year. The same study showed that those with delinquent student loans are also more likely to be past due on other types of debt.
"Time and again we see high student loan balances set off a domino effect where borrowers start to fall behind on other debt payments because their budget is stretched too thin," said Gilmore. "Beyond just providing education about student loan repayment, the SLA also offers borrowers an opportunity to address any other financial concerns."
At StudentLoanHelp.org, borrowers can view a breakdown of their potential repayment options after answering a series of questions about their student loans. If they are interested in further assistance, consumers can request a counseling session with one of the SLA's participating nonprofit credit counseling agencies. During the one-on-one counseling session, a certified student loan advisor will work with the consumer to complete a budget, review their student loans, and develop a personalized action plan for managing their debt.
"As one of the founding members of the Student Loan Alliance we are pleased to help borrowers navigate their student loan repayment options," said Todd Emerson, Springboard's President and Chief Executive Officer. "Springboard is in the business of helping people and we are equally excited about leading the charge nationally to help borrowers challenged with excessive student loan debt receive comprehensive holistic financial counseling, education and assistance," said Emerson.
More information about the SLA can be found at StudentLoanAlliance.org. Student loan borrowers are welcomed to visit StudentLoanHelp.org.
The Student Loan Alliance (SLA) is a nonprofit organization representing the 9 largest consumer credit counseling organizations across the country focused on developing long-term solutions to address the student loan crisis. The participating organizations are: Consumer Credit Counseling Services of Dallas, Consumer Credit Counseling Services of San Francisco, Clearpoint, CredAbility, GreenPath, Money Management, Inc., Novadebt, Springboard Nonprofit Consumer Credit Management, Inc. and Take Charge America. Alliance members deliver efficient counseling and timely assistance by implementing best-in-class systems and processes. The SLA is committed to addressing the crisis by promoting partnership, developing effective outreach and awareness campaigns, and providing streamlined education and counseling.