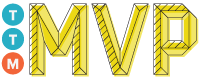 We are proud to honor these students and celebrate the bright futures they have ahead of them.
Pittsburgh, PA (PRWEB) June 03, 2013
Think Through Math, the award-winning digital math solution for students in grades 3 through Algebra l, is excited to honor a local Pittsburgh Public school student with the first annual Think Through Math MVP Award. Through personal determination and with support from dedicated teachers, seventh-grader Quenton Turner was nominated by the Center for Family Excellence, a partner of Neighborhood Partnership Program and the 21st Century STEM Grant ZONE Collaborative including the Center That Cares, Higher Achievement, Hill House Association, and Schenley Heights Community Development Project afterschool program at Milliones - UPREP middle school with the prestigious award.
An awards event will take place on Monday, June 3, from 4:00-5:00 pm at the Milliones-UPREP middle school auditorium. Quenton will receive a $1,000 contribution to his college savings plan.
Quenton has overcome challenges to make impressive math gains and set himself on a path to academic success. The TTM MVP awards were created to honor adolescents nationwide who have experienced math success despite formidable odds. The six TTM MVP award winners will each receive a $1,000 contribution to a college savings plan. More information about other winners are available at http://www.thinkthroughmath.com.
"More than 100 students were nominated by their teachers. Each one is an inspiration to all of us. Through dedication and hard work, and with the help of their amazing teachers, these most valuable players have proven that there is no goal that they cannot reach," said Kevin McAliley, CEO of Think Through Learning Inc. "We are proud to honor these students and celebrate the bright futures they have ahead of them."
The TTM MVP Awards recognize the outstanding achievements of Think Through Math students who have benefited from their hard work. "The program is designed to help students discover that they have the capacity to succeed in mathematics," added McAliley. "Research shows that good math skills will open doors and help students on many levels."
About Think Through Learning Inc.
At Think Through Learning, we believe that success in mathematics transforms the way students perform in school and beyond. We are driven to motivate students in unprecedented ways. We have a vision of effective education: a powerful blend of web-based, adaptive instruction and LIVE, state-certified teachers. For more information, visit http://www.thinkthroughmath.com.