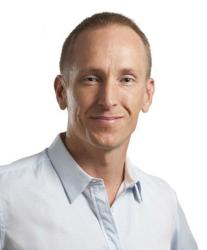 In order for businesses to keep up with their competitors it's essential to monitor the world of social media and have a handle on it.
(PRWEB) June 04, 2013
When it comes to business growth practically nothing has such a profound impact on business marketing, website convergence and customer/business integration than social media. Trouble is the number of available software, social media tools and apps is growing at such a rate that it's difficult to keep up with what's new and useful for your average company out there.
Thankfully in his article 60 Social Media Tools Every Business Needs coach Casey Gollan has attempted to whittle down the main contenders in the social media arena. What he's done is outline a list of 60 of the best tools he believes every business should be looking at if they're at all interested in forging forward towards greater growth.
Top of the bill is, of course, WordPress.
"Most business owners should be aware of this excellent blogging resource by now. And if not, it's high time you got acquainted, says Gollan.
"That's because blogging should be the centre of your company's social media activity. All sorts of information can be sent to Facebook, Twitter, Google + and other social media platforms from your company blog.
"The updates are more or less immediate and the software itself is free. It's like having your own news and PR service. No company should want to miss out on that type of easily-accessible resource"
And on that note, Gollan advises, it's as well to install VaultPress at the same time. This is a back-up service which records every piece of information and interaction of the original blog so that when (rather than 'if') a blog is hacked, the damage will be limited.
Skype is excellent for recording conversation with customers, clients and colleagues so that it becomes a handy resource to refer to at a later stage. It's also an excellent – and free – means of engaging with business contacts and clients at the other side of the world.
Google Analytics can be good for seeing where a blog post is being picked up (both at home and abroad) and which posts in particular are proving popular, meaning posts can be tailored to attract an even bigger readership.
When it comes to Facebook, the Poll app is a 'must use,' says Gollan. For a start it's an incredibly useful marketing research tool allowing business owners to ask questions about their products and services such as what other type of goods etc customers would like them to stock.
Another handy resource on Facebook is the Email Newsletter sign up app. This allows followers of a Facebook page to sign up directly to the company's blog with just one click rather than having to go onto the website or blog itself. Meanwhile create competitions on Facebook - always a popular feature and a great way of amassing new followers – using the Wildfire app.
TweetDeck is the number one tool used alongside Twitter. This powerful desktop application lets users simultaneously manage a handful of accounts from the one screen.
Another piece of software that's handy for managing multiple accounts together is HootSuite. And it's not restricted to just one channel. Rather, it can post to Facebook, Twitter, LinkedIn, Google + etc at the same time thereby cutting back on hours spent on social marketing.
"There are a whole lot of other software tools out there of course," says Gollan, "and updated versions or completely new apps are coming onto the market all the time. In order to keep up with your competitors it's essential to monitor the world of social media and have a handle on it. You're probably too busy managing your business for that right now so look out for my regular updates instead for all you need to know on the subject."
Meanwhile Google + users can use a handy business tool called ScreenCastle which allows them to record everything taking place on their computer screen then go back and watch it again. It's especially useful for recording Google + Hangouts.
All B2B businesses in particular should be on LinkedIn, says Gollan. The social network for professionals and business, it's a great way of making sales and new leads. And this is where LinkedIn Answers comes into its own. Browse the forum to find questions related to a particular industry or sector.
Business coaching is available from Casey Gollan. Free business advice and information can be obtained from his website at http://www.caseygollan.com.au/.