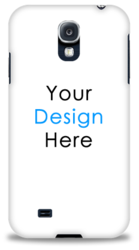 As the Samsung Galaxy phones get more popular, we wanted to make sure that all Samsung Galaxy users have the same opportunity to make a quality, custom case with the same features that are available to the iPhone users
San Diego, CA (PRWEB) June 03, 2013
Case-monkey.com, a widely used make-your-own iPhone and iPad case website, has recently launched custom Galaxy S3 and Galaxy S4 cases. Users of Case-Monkey.com will have the same capabilities and features available to them for the Galaxy custom case - uploading their own images, text, photos, and more.
The previous focus of the website was purely Apple products, including the iPhone 3GS, iPhone 4, iPhone 5, and iPad. "As the Samsung Galaxy phones get more popular, we wanted to make sure that all Samsung Galaxy users have the same opportunity to make a quality, custom case with the same features that are available to the iPhone users," says Allison Marotta, a representative of Case-Monkey.com.
The features of Case-Monkey.com include choosing from their library of images, uploading images from your computer, a website, or connecting to their Facebook account. Users have a wide variety of text options, including bold, drop shadow, glow, bevel, and more. The Case-Monkey.com personalization software allows users to place text and images anywhere on the Samsung Galaxy for a custom, personalized look.
In addition to Samsung Galaxy cases, Case-Monkey.com has plans to launch many more products. This includes the iPad mini, the Kindle, and more.
About Case-Monkey.com
Case-Monkey.com is the best place online to make iPhone 4 and 5 custom cases, iPad cases, and Samsung Galaxy S3 and S4 cases.
Case-Monkey.com is a small company with a simple mission: provide design freedom and the ability to easily design completely customized cases online at great prices.
It's all about being easy for anyone to custom design their own iPhone, iPad, and Galaxy cases.