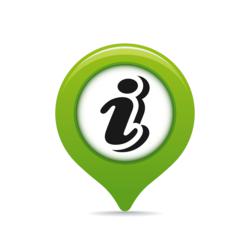 Boston, MA (PRWEB) June 02, 2013
ReverseGenie.com is a new website which offers users the ability to learn more information about who owns a phone number, giving users a viable option for dealing with spam phone calls. The identity of the owner of the number, location, type of phone number, carrier and even time zone are provided with reverse phone number searches on the site.
Anyone receiving unwanted phone calls can utilize this search engine to help determine if they know the caller or need to report them to police. If another visitor has searched the same phone number because they have received similar calls, comments posted about the nature of the calls and search dates are also provided.
Spam phone calls may include multiple calls in a short amount of time, lewd messages or even harassing calls that can now easily be traced through the search engine at ReverseGenie. Users can also choose to "follow" a particular number to be notified when someone else chooses to search the same number. This way, they'll have an idea if other users have similar complaints about that number.
Many of the reverse phone number searches conducted at ReverseGenie come from numbers that users complain frequently hang up when calling, call at all hours of the night, are violating the No Call List or are even making threats. These reverse spam phone call searches are also conducted instantly and free of charge.
Other Services Provided by ReverseGenie
This "follow" feature is also available with a reverse email address search at ReverseGenie. Email searches instantly provide any available details about the owner's identity, IP address and even physical location. Users may also leave comments providing information about the address, such as they type of messages they are receiving from it for others to view.
Reverse address and IP address searches at ReverseGenie.com can provide users with information such as the owner's name and age, any known relatives and even their phone number. Reverse zip code searches, which are also a feature found on the site, can clue users in to the origin of an unknown letter or package they receive in the mail.
ReverseGenie is a complete solution to learning more information about an unknown caller who may even be harassing and warrant a report filed with local police. Armed with information such as the identity of the caller and their location can help in reporting current and preventing future spam calls from a bothersome number.