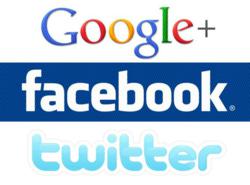 "The natural changes in hormone levels can lead to a greater risk of varicose and spider veins"
(PRWEB) June 01, 2013
La Vista, Nebraska: Heartland Vein and Vascular Institute takes women's health to the next level. The La Vista, Nebraska based vein center is reaching out to women to encourage them to get educated on their health issues.
The hormonal changes a woman undergoes during menopause can lead to many unpleasant symptoms, including night sweats and mood changes. "The natural changes in hormone levels can lead to a greater risk of varicose and spider veins," says Dr. Thomas Whittle, a leading vein doctor at Heartland Vein and Vascular Institute. Women should adhere to a regular exercise routine during this period to help promote blood flow and reduce their risk of vein disease.
The vein center has treated many women with vein disease and hopes that the information they provide can help the public make informed choices about their health. The center will be providing more information through social media outlets including Facebook, Twitter and Google+.
All women are encouraged to work towards a better understanding of their health, particularly during periods of change like menopause.
For more information, visit:
Heartlandvein.com
Varicose Vein Treatment Options
Varicose veins and spider veins are extremely common in men and women. While spider veins are very small, reddish veins on the surface of the skin, varicose veins are much larger, bulging, tangled veins that may appear bluish in color. Men and women suffer from varicose veins, although women are much more likely to have them. Today, patients have access to a number of effective varicose vein treatment options. Advancements in technology and medicine have led to the development of effective, minimally invasive treatments that produce optimal results with few side-effects or downtime. These treatments include sclerotherapy, radio frequency ablation, phlebectomy, and endovenous laser ablation.
About the Heartland Vein and Vascular Institute
The Heartland Vein and Vascular Institute is a leading vein treatment clinic in La Vista, NE. The center is dedicated to serving patients' vein care needs with compassion and great results. The expert medical staff features vein specialists and knowledgeable technicians for added support. Special areas of expertise include varicose veins, spider veins, and deep vein thrombosis. Dr. Thomas Whittle, Medical Director, is a respected and experienced vein doctor who truly cares about his patients. The Heartland Vein and Vascular Institute offers the latest and most advanced techniques available to provide patients with a thorough assessment, diagnosis, and effective treatment for any type of venous disorder.
Heartland Vein and Vascular Institute
http://www.heartlandvein.com/
Tel. 402-298-5740