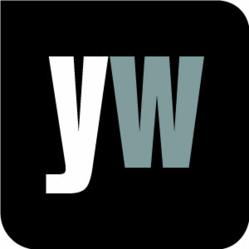 London, UK (PRWEB UK) 19 June 2013
According to a new study, published online this month in the journal Psychiatry Research, the adult children of parents who were addicted to alcohol or drugs are at increased risk for depression. This is based on data from nearly 6,300 Canadian adults, 312 of whom had suffered major depression in the past year, and 877 of the adults said that when they were younger than age 18 and still living at home, at least one parent drank or used drugs "so often that it caused problems for the family." These adults were found to have a more than two-fold increased risk of depression.
In a university news release, study co-author Robyn Katz, a graduate student at the university, commented, "It is possible that the prolonged and inescapable strain of parental addictions may permanently alter the way these children's bodies react to stress throughout their life. One important avenue for future research is to investigate potential dysfunctions in cortisol production – the hormone that prepares us for 'fight or flight' – which may influence the later development of depression." (http://www.healthfinder.gov/News/Article/676316/adult-children-of-substance-abusers-more-prone-to-depression)
With this in mind, Yourwellness Magazine reported on the symptoms and causes of clinical depression in adults. According to Yourwellness Magazine, "Clinical depression is characterized by severe sadness and melancholy for a prolonged period of time. It can affect a man or woman's mental and behavioural attitude as well as his or her ability to carry out normal, everyday things." Yourwellness Magazine noted the symptoms of clinical depression, including appetite change, lack of concentration, and exhaustion.
Yourwellness Magazine also outlined the major causes of clinical depression:

Medical condition
Traumatic or frustrating life experiences
Early traumatic life experiences
Psychological condition
Physical condition
Living with a depressed person
Heredity
Postnatal depression or postpartum depression
SAD or Seasonal affective disorder
To find out more, visit the gateway to living well at http://www.yourwellness.com, or read the latest issue online at http://latestissue.yourwellness.com.