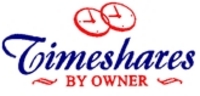 (PRWEB) June 04, 2013
Timeshares By Owner, the premiere marketing and advertising company for the sale and/or rental of timeshare properties, has announced their new "Try Before You Buy" programs. This program was created to give timeshare owners an idea of what they can expect from becoming a full-fledged client with Timeshares By Owner, and now there are two brand new ways to experience Timeshares By Owner membership.
The "Try Before You Buy" program gives owners a glimpse at what they can expect from being a part of Timeshares By Owner's internet inventory, but don't be fooled; Timeshares By Owner has several marvelous programs that are powerful promotional tools. They began this program with the $19.95 – One Month promotion in which owners get the opportunity to benefit from Timeshares By Owner's multimedia marketing services and promote the fact that their properties are available at amazing rates!
With the success of this promotion, Timeshares By Owner has decided to offer additional opportunities for owners to experience membership with the premiere timeshare marketing company by providing a new Three Month program for $99 and a Six Month program for $199. These programs are an extension of the original $19.95, giving clients an opportunity to experience Timeshares By Owner's special blend of marketing and personality for an extended amount of time.
In addition to their internet inventory, Timeshares By Owner offers an internet promotion they call Prime Rotation. This program cycles through those clients who have taken advantage of this boost and creates a pop-up window displaying their advertisement to those interested in a vacation that are visiting http://www.timesharesbyowner.com.
Timeshares By Owner is the only company in the timeshare industry that publishes and distributes a monthly magazine containing information about vacation properties that their clients have available for rent immediately in vacation hot spots and tiny corners of the world around the globe. It is also the only company that has a weekly radio show, Vacation Time, Live!. This show brings travelers the very best vacation bargains for pennies on the dollar. For cruises, hotel, resort, and vacation ownership deals, Mary Biddle and Michael Klimek invite everyone to listen at 6 pm every Friday evening on 540 WFLA, 1580 WCCF, and 104.5 FM. The show can be heard in Florida areas such as Daytona, Cocoa, Orlando, and Sarasota, and also worldwide via the internet and iheartradio.
Timeshares By Owner's Weekly Hot Deals are name brand resorts such as Sheraton, Hilton, Wyndham, Worldmark, Planet Hollywood, and Westgate. The resort locations available are from places as diverse as Las Vegas, Orlando, Hawaii, Myrtle Beach, Cancun, Cabo San Lucas, and Sedona. These timeshares for rent are five-star accommodations that can sleep up to nine people depending upon the resort and week selected. They also promote those properties in their inventory that are pre-booked during a specific week during the year for those vacationers who know what they want and when they want it.
Timeshares By Owner has Marketing Specialists standing by to assist owners in becoming a part of their one-of-a-kind timeshare promotion. Their inventory is full of properties from all over the world with availability spanning the entire year, they are always happy to help timeshare owners with getting the word out that their properties are available for lucky vacationers.
Call them at 888.707.TIME (8463) to discuss how their various programs can benefit you.
About Timeshares By Owner®
Timeshare By Owner® has been in business for over 15 years and is dedicated to helping timeshare owners sell or rent their timeshares and to helping vacationers find their perfect vacations! For more information on Advertising Platforms for motivated sellers and renters, contact Timeshares By Owner® at 888.707.TIME(8463), or email us at info(at)timesharesbyowner(dot)com.