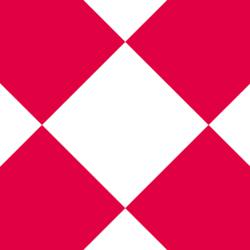 In May, property values in prime central London rose by 0.3% month-on-month. Prices have now climbed 3.2% so far this year and are 7.2% higher on an annual basis.
London, UK (PRWEB UK) 3 June 2013
Results for May 2013
Prime central London residential prices increased by 0.3% in May and are up 3.2% so far in 2013
Over the past 12 months, price growth in prime central London has totalled 7.2%
The biggest price rises during April were seen in City Fringe (2.6%), Notting Hill (1.2%) and Kensington (1%)
Prices for London's best homes continue to rise and now stand 58% higher than the market low in March 2009. But as Liam Bailey, Global Head of Knight Frank Residential Research confirms, there's growing evidence that buyers are less willing to commit to homes with over-ambitious price tags.
"In May, property values in prime central London rose by 0.3% month-on-month. Prices have now climbed 3.2% so far this year and are 7.2% higher on an annual basis. Demand for the very best London homes remains strong, with the number of new applicants 40% higher between January and April compared to the same period in 2012.
"This rising interest has translated into higher sales volumes across the wider prime London market, with a 17% rise in sales in the first four months of 2013 compared to the same period of 2012. This rise was concentrated in the lower price brackets, with a 28% rise in sales of homes with a value under £2m.
"The super-prime (£10m+) sector saw an initial decline in year-on-year sales in January and February, overturned by a strong 57% annual rise in sales in March and April.
"The strength of the sub-£2m sector provides one indication that buyers are becoming more price sensitive. In addition our index results showed modest price falls in Belgravia and Knightsbridge (0.2% and 0.3% respectively) in May, despite strong demand. There is a discernible shift in the market, with anecdotal feedback confirming that buyers are willing to agree to purchases, but only when prices are realistic.
"City Fringe and Notting Hill reported the biggest rises compared to the previous month, with average prices 2.6% and 1.2% higher respectively.
"The desire among buyers for lateral living has contributed to higher than average price growth for flats over the past few years and this trend has continued in 2013. The price of a luxury flat in prime central London is 3.5% higher than at the turn of the year. Price growth for houses, while still positive, has been more muted over the same period, rising by 2.6%.
"International demand remains a key factor driving price growth and it is a trend we explored in more detail in the recent London Residential Review. We are seeing a widening of demand for prime London property towards new nationalities. For example searches from Turkey on Knight Frank's global website for property in London rose by 23% in the first four months of 2013 compared to 2012. Turkish buyers' overall market share has risen from 0.6% of all PCL market to 1% over the same period. Over the past 12 months Knight Frank has sold prime London property to 71 nationalities."
For further information, please contact:
Liam Bailey, head of Residential Research, Knight Frank, +44 (0)7919 303 148, liam(dot)bailey(at)knightfrank(dot)com
Daisy Ziegler, London PR manager, Knight Frank, +44 (0)20 7861 1031, daisy(dot)ziegler(at)knightfrank(dot)com
Ends
Notes to Editors
Knight Frank LLP is the leading independent global property consultancy. Headquartered in London, Knight Frank and its New York-based global partner, Newmark Knight Frank, operate from 242 offices, in 43 countries, across six continents. More than 7,067 professionals handle in excess of US$817 billion (£498 billion) worth of commercial, agricultural and residential real estate annually, advising clients ranging from individual owners and buyers to major developers, investors and corporate tenants. For further information about the Company, please visit http://www.knightfrank.com.