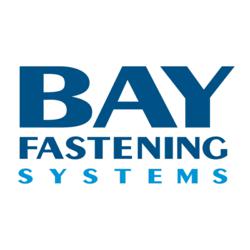 Bohemia, NY (PRWEB) June 12, 2013
On June 12, according to a 2013 article by the Lake City Journal titled "First phase of $3-million Southside Sports Complex renovation approved by County Commission and TDC", the Southside Sports Complex is undergoing construction work as the Columbia County Tourist Development Authority and the Board of County Commissioners have approved Phase 1 of a renovation project.
The sports complex, located in Lake City, Florida, will be improved in a variety of ways. According to the article by the Lake City Journal, the current work being done is just part one of a four phase plan. The first phase revolves around upgrading bleachers and sidewalks, repairing playing fields, installing a pump station, and building new restrooms and concession stands so that they are more easily accessible to spectators who show up for large tournaments.
The article cites county reports that estimate the costs of the first phase to total $871,904. The total four phase project cost is estimated to be $3 million, with the country and the Columbia County Tourist Development Council contributing a portion of the total cost. The date for completion of all four phases has not been finalized yet.
Bay Fastening Systems, a blind rivet distributor, comments on the ongoing construction in the Southside Sports Complex. "We expect the ongoing construction to improve the convenience and appearance of the sports complex," says Michael Eichinger. "We are happy to see that the local county and the tourist development council are making an effort to improve the sports complex, a place where children, their friends and their family members can participate in and watch sporting activities."
Bay Fastening Systems is a full service distributor of engineered fastening systems that include blind rivets, pop rivets, drive rivets, solid & semi-tubular rivets, military spec rivets, lock bolts, inserts and specialized installation systems. Founded in 1962, Bay Fastening Systems has become a leader in the fasteners industry through its continuing commitment to quality service, deep product knowledge and consultation, and an easy ordering process.