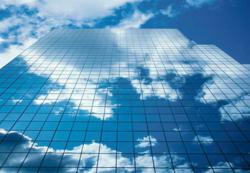 Google Apps has enabled the company to reduce operating costs by approximately $350,000 annually and improve end-user productivity by as much as 5 percent - Diversey Inc.
UK (PRWEB UK) 3 June 2013
London: A key objective of many manufacturing organizations is to ensure that working with suppliers, distributors and other services is as efficient and straightforward as possible. Manufacturers are under constant pressure to increase accuracy, make process speed a competitive force, and capitalize on their internal intelligence and knowledge to make every supplier, distributor and service interaction count. As a result of this objective, many organisations are evaluating cloud-based applications and platforms such as Google Apps and several have adopted cloud-based applications across their organisations.
Research by Mint Jutras, an enterprise-computing consulting firm based in Windham, N.H., finds that SaaS-based applications today represent 22 percent of software installations in manufacturing and distribution companies. That penetration is expected to grow to 45 percent within 10 years. The three most important characteristics of a SaaS solution in manufacturing and distribution include giving customers a measure of control over upgrades, consistent support for global operations and allowing for rapid and frequent upgrades.
To meet the challenges noted above, cloud-based platforms are helping companies capture and apply knowledge and intelligence through advanced analytics, business intelligence (BI), and rules engines. Cloud services are allowing fast deployment of supplier and reseller portals, collaboration environments, marketing automation, human resources, and customer service and support. Cloud-based systems are attractive to manufacturers because they allow for quick rollout and easy customization.
A recent Forbes article evidenced ten ways manufacturers are using cloud computing to revolutionize manufacturing, here are a few of the best:

Accelerating new product development and introduction (NPDI) strategies to attain time-to-market objectives. Using cloud-based platforms in high teach manufacturing is growing today as time-to-market constraints are requiring greater collaboration earlier in design cycles.
Piloting and then moving quickly to full launch of supplier portals and collaboration platforms complete with quality management dashboards and workflows. Manufacturers in high tech are the most advanced in this area, often implementing a Vendor Managed Inventory (VMI) and demand management applications that deliver real-time order status and forecasts.
Designing in services is now becoming commonplace, making cloud integration expertise critical for manufacturers. From simplistic services integration on iPhones to the full implementation of voice-activated controls including emergency assistance in the latest luxury cars, adding in serves integrated to the cloud is redefining the competitive landscape of industries today. Revising a product or launching a new product generation with embedded services can mitigate price ware, which is why many manufacturers are pursing this strategy today.
Managing indirect and direct channel sales from a single cloud platform tracking sales results against quota at the individual, group and divisional level is now commonplace across all manufacturers visited. Dashboards report back the status by each rep and for sales managers, the profitability of each deal.
Diversey, Inc. is a leading global provider of commercial cleaning, sanitation and hygiene solutions. "Google Apps has enabled the company to reduce operating costs by approximately $350,000 annually and improve end-user productivity by as much as 5 percent" Sarah Alt, Senior Director for Global Information.
By using cloud-based systems manufacturers free up time to invest in new product development, expand and sell more.
AppsCare®, Google Enterprise Premier Partner (powered by Netpremacy Global Services) is a world leader in cloud services provisions, supporting over 2500 customers in 33 countries. Their fortnightly newsletter provides latest industry news, tips and 'how to' features and useful information about Cloud computing, to subscribe to their mailing list click here.