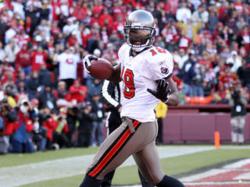 Tampa, Florida (PRWEB) June 01, 2013
Buccaneers fans can now find their 2013 Buccaneers tickets, news and game schedule at http://www.Buccaneers-Tickets.org
The Tampa Bay Buccaneers ended their 2012 season on a high note, with a great win against the Atlanta Falcons. The team went 7-9 for the season, along with two other teams in their division. This year, the competition for starting position on the team is heating up fast. How the players make an impression during this offseason will determine who is out on the field come September. Among the 22 possible starting positions, none are decided yet for sure, as there are likely to be about 10 different starters on the field. As for the positions that are most likely to have the most competition for starting position, they are as follows:
Strongside Linebacker: In 2012, Quincy Black was the starter for this position, but suffered an injury that has him off the Bucs roster. Adam Hayward was the temporary fill in, but this spot is up for grabs.
Nose Tackle: This position may be filled by rookie Akeem Spence whom the Bucs picked up in this years draft. He will not just be handed the job, however, as many other candidates are fighting for that spot, including veteran Gary Gibson and Derek Landri.
Right Cornerback/Nickel Back: The leading candidates for this position are Darrelle Revis, Johnthan Banks, and Eric Wright. Revis may start at left, while Wright will start at right, leaving Banks to nickel back. But like other positions, anything goes in the offseason.
Tight end: Luke Stocker was the starting tight end in the end of the 2012 season, without surprise. He may get the job again, but other players are on the lookout. Dallas Clark was considered the starter last year, even though he had fewer starts than Stocker. It will be interesting to see who gets the nod for this spot in September. http://www.buccaneers.com/news/article-1/Position-Battles-to-Watch/922486f1-bc20-43ca-ade9-f74292e43e55
To follow more Buccaneers news and updates, go to http://www.Buccaneers-Tickets.org. Here you won't be bothered will waiting to purchase your tickets or service fees, and while you are there you can connect with other fans on our social media fan hub! It has social media outlets for you to use, as well as an active blog, made especially for Bucs fans!