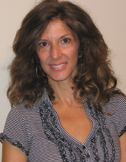 Las Vegas, NV (PRWEB) June 03, 2013
April Rider was honored by HALO Branded Solutions, the country's largest exclusive distributor for promotional products, in an awards ceremony for HALO's top 200 account executives at the Four Seasons Las Vegas Hotel.
April Rider, HALO's Overland Park, KS Account Executive, was awarded with membership into the Bronze Club, which consists of the top 10% of the company's sales force. She also received the company's MVP Award for her consecutive years of leading sales growth.
Jim Stutz, Executive Vice President of Business Development, congratulated the Rider, saying, "April uses years of experience and ingenuity to create truly successful promotional marketing campaigns for her clients. She has achieved a great deal in her time with HALO, and I am delighted that April continues to represent the HALO organization."
About HALO Branded Solutions
HALO Branded Solutions, with operational headquarters in Sterling, Illinois, is a leading promotional products distributor in the $18 billion per year promotional products industry. The Company has a growing nationwide sales force and expects to continue its profitable growth by offering innovative client solutions, priced competitively, and supported by world-class operations and customer service.