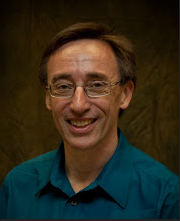 Pittsburgh, PA and Birmingham, AL (PRWeb) June 4, 2013 (PRWEB) June 04, 2013
Malcovery Security, the leader in delivering actionable intelligence that can be applied to neutralize the threats and actions by cyber criminals in the areas of phishing, spam and malware and information security research, and advisory firm Securosis will be offering a webinar titled, "How to Use Email-based Threat Intelligence to Catch A Phish," on June 13, 2013 at 2:00p.m. EDT.
Register here: http://info.malcovery.com/how-to-use-email-based-threat-intelligence-to-catch-a-phish
Click to Tweet: Webinar: @securosis & @Malcovery: How to Use Email-based Threat Intelligence to Catch A Phish #PhishIntel
Phishing remains a growing problem and a persistent threat. The total number of phishing attacks in 2012 was 59% higher than 2011 and global losses to phishing were estimated to be $1.5B in 2012*. Current solutions, such as education and training of end users, web filtering, two factor authentication, phishing takedown services, are proving ineffective in an environment where:

Over 100 billion spam emails are sent each day.
Half of Internet users get at least 1 phishing email per day.
Criminal Success rates remain at 1 in 200.
Criminals can get according to industry analysts upwards of $150K per attack.
In essence, the broader technology ecosystem therefore continues to struggle. And the bar to successfully waging a phishing attack continues to lower with the advent of more sophisticated phishing kits and increasingly advanced malware allows attackers to monetize victims over and over again.
So what can be done?
Find out by joining us on this informative webinar where Securosis and Malcovery leaders will discuss how Phishing Intelligence technology can reduce fraud losses and incident response costs---both near time and in the future—and preserves and protects brand reputation.
During this webinar, the speakers will discuss

Industrial Phishing Tactics
Analyzing the Phish Food Chain
Quick Wins with Email-based Threat Intelligence
Phishing Takedowns vs. Phishing Intelligence
And more
Speakers:
Mike Rothman, Analyst and President, Securosis
Rothman's bold perspectives and irreverent style are invaluable as companies determine effective strategies to grapple with the dynamic security threatscape. He specializes in the sexy aspects of security, like protecting networks and endpoints, security management and compliance. Rothman is one of the most sought after speakers and commentators in the security business and brings a deep background in information security. After 20 years in and around security, he's one of the guys who "knows where the bodies are buried" in the space. Starting his career as a programmer and a networking consultant, Rothman joined META Group in 1993 and spearheaded META's initial foray into information security research. Mike left META in 1998 to found SHYM Technology, a pioneer in the PKI software market, and then held VP marketing roles at CipherTrust and TruSecur, providing experience in marketing, business development and channel operations for both product and services companies.
Gary Warner, Chief Technologist, Co-Founder, Malcovery Security
Gary Warner is a world-renowned researcher and speaker on the subject of catching cyber criminals. Mr. Warner, a seven-time Microsoft Most Valuable Professional, is the visionary, inventor, as well as patent holder, for much of the technology that drives the Malcovery solutions. In his role of Chief Technologist for Malcovery Security, Gary drives technical product direction, architecture, and definition and development of security application. In addition to his Malcovery role, he remains the Director of Research in Computer Forensics at the University of Alabama at Birmingham (UAB). In this role, which brings together the Computer and Information Science department with the Justice Science department, he is doing research that helps law enforcement and other security professionals identify, apprehend, prosecute, and convict cybercriminals, and spreads information to victims and potential victims about cybercrime issues. Gary was the founding president of the Birmingham chapter of the FBI's InfraGard program, has served on the boards of the InfraGard National Members Alliance and the National Board for the Energy ISAC. He has been recognized by FBI Director Robert Mueller for "Exceptional Service in the Public Interest" and received the IC3 and NCFTA's Partnership Award "in recognition of his outstanding support in the ongoing battle against cybercrime."
About Malcovery® Security
Malcovery Security is the leading provider of actionable cyber security intelligence and forensic analysis, delivered through software and services that target cyber criminals and their activities. The company's patented and patent-pending technology provides the ability to identify the 'root sources' of cybercrime attacks (servers, perpetrators, locations, etc.), delivering rich intelligence information about cross-brand attacks and targeted attacks, as well as advanced notification of emerging e-mail-based threats.
Unlike services that serve as a response to these attacks today–services that simply address the symptoms, but cannot provide the intelligence to actually stop the cybercriminal–Malcovery Security's solutions provide the unique intelligence required to respond effectively to attacks on customers' brands, to disrupt phishing activities and successfully prosecute cybercriminals.
Malcovery Security is based on technologies developed at the UAB Center for Information Assurance and Joint Forensics Research (CIA|JFR) and has offices in Pittsburgh, PA and Birmingham, AL.
For more information, please visit http://www.Malcovery.com or connect with Malcovery on Facebook (facebook.com/malcovery), Twitter (twitter.com/malcovery) and LinkedIn (http://www.linkedin.com/company/malcovery-security).
Editor's Note: Malcovery® is a registered trademark. 'Identify the Source. Stop the Threat' TM is a trademark of Malcovery Security, LLC. All other trademarks mentioned herein are the protected properties of their respective owners.