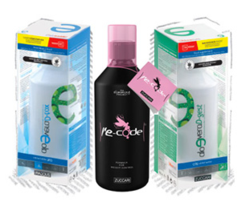 The demand for well-being products is huge
(PRWEB) June 03, 2013
Willows Health operate in the weight loss and well-being niche, with two products strongly focused on the benefits of Aloe Vera as a natural ingredient.
Aloe Vera contains substances that help reduce inflammation; it also boosts the immune system, helps with digestion and is very good for the skin. It's a therapeutic substance that has been used for over 5000 years, making it a successful niche product for affiliates to promote and with 30% commission, there is plenty of money to be made by publishers.
The MoreNiche affiliate network has been established since 2002. All the affiliate programs found on the network are high commission programs in the health and beauty niche. Affiliates are offered great support from product specific affiliate managers, as well as free online training to improve their websites and marketing strategy through twisttraining.com. MoreNiche is a transparent and honest network with over 185,000 affiliates promoting 25 merchants offering a number of different products.
Willows Health is a great addition to the network as the demand for well-being products is huge, especially natural products like the Willows Health range.
The three brands offered within this program are:
Recode: A hormone balancing drink which promotes weight loss, this product is aimed at women over 30 and is simply diluted with water and drank throughout the day for the best results.
AloeVera D-gest: Improves the digestive system from the regular intake of Aloe Vera, other beneficial ingredients include Camomile, Liquorice and Mint.
AloeVera D-tox: Naturally detoxes the body and intended for daily intake, as well as Aloe Vera, other ingredients include, detoxifying birch, asparagus and artichoke to decrease cholesterol.
As an exclusive launch incentive, the first 40 affiliates on the network who add a 500 word review of the Willows Health product can earn a £5 bonus.
This program would make a great addition to an established weight loss or well-being website, but it is also a profitable niche to start-up a new affiliate site; the support provided at MoreNiche allows affiliates to successfully do this.
Click here to join Willows Health at MoreNiche.