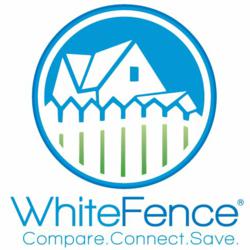 Houston, TX (PRWEB) June 26, 2013
Today, WhiteFence announces the brand new redesign of http://www.changeofadressform.com. This new and improved site allows consumers to securely file a change of address form with the United States Postal Service for no cost.
WhiteFence has partnered up with http://www.updater.com, an online service that helps consumers manage the moving process from start to finish. Updater's technology enables users to update accounts and subscriptions, send social address change notifications and access personal concierge services to make moving more efficient and cost-effective.
The process is fairly simple and easy to follow. Users of http://www.changeofaddressform.com simply enter the details of their move, check out our exclusive offers, and then update their magazine subscriptions and other accounts. These simple steps are quick and easy to follow, making changing an address quick and painless. Consumers can even easily share the details of their move with friends and family right on the site.
Consumers will never be charged a fee when using this service. Unlike much of the competition, WhiteFence will submit the user's change of address to the USPS without a charge, with no credit card required. As moving is already an expensive process for consumers to endure, this service is an easy way for movers to save some money.
Consumers will also find more money saving opportunities, with exclusive deals on moving service, home security, high-speed Internet, television, home phone, electricity, natural gas, and more.
Using http://www.changeofaddressform.com is also safe and secure. The application form keeps consumer's personal information encrypted and safe on secure servers. As an additional layer of security, Updater technology provides best-in-industry identity verification to ensure authenticity of every USPS change of address order. This is an especially valuable feature, as identity theft is becoming more prominent these days.
"Our mission is, and always has been, delighting movers by making life easier for them," says Franc Arbide, Chief Strategy Office at WhiteFence.
About WhiteFence
WhiteFence is a service that helps homeowners and renters compare, connect and save money on phone, internet, television, electricity, natural gas, and other home services. By simply entering a street address onto the secure site, people looking to save money or start new service can find the most comprehensive list of plans available for their specific address from over 300 nationally recognized partners. As a trusted home service shopping source for 20 million people annually, WhiteFence makes it easy to establish service directly on the site in a few simple steps. WhiteFence is an Internet Capital Group partner company. WhiteFence is headquartered in Houston, Texas. For more information, please visit WhiteFence.com.
About Updater
Modern moving begins with Updater, the fast and free way for relocating families and individuals to file their official USPS change of address form and efficiently update accounts, subscriptions, friends and family in just a few clicks. Plus, Updater users gain access to exclusive offers, services and resources that help save time and money during the moving process. For more information, please visit Updater.com.