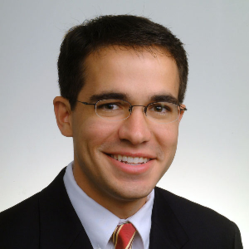 His contributions have been invaluable
Kansas City, MO (PRWEB) June 04, 2013
Congratulations to Dr. Dustin Burleson of Burleson Orthodontics in Kansas City, Missouri on being the Smiles Change Lives (SCL) Orthodontic Provider of the Week. SCL is very grateful to Dr. Burleson for his generosity, dedication and outstanding service to the many SCL program participants whom he has treated.
Dr. Dustin Burleson has been an SCL provider since 2006, one of the highly valued orthodontists located in the Kansas City metro area, also home to SCL headquarters. "Dr. Burleson has gone above and beyond time and time again to support SCL and the Kansas City area children since the day he partnered with SCL. His contributions have been invaluable," indicates Rachel Coleman, SCL program coordinator. Most recently, Dr. Burleson and his team performed over 60 SCL screenings, while continuing to treat a large number of SCL kids as well. Because of the generosity of Burleson Orthodontics, those 60 children are on their way to receiving braces, a bright new smile and a newfound confidence.
SCL is very lucky to have Dr. Burleson & the amazing team of Burleson Orthodontics on board with SCL.
About Dr. Dustin Burleson:
Dr. Burleson is an Assistant Clinical Professor in the Department of Orthodontics & Dentofacial Orthopedics at the University of Missouri - Kansas City School of Dentistry. He holds additional teaching affiliations with The Children's Mercy Hospital and Saint Luke's Hospital Cleft Palate and Craniofacial Teams. He maintains a private practice in Kansas City, Missouri and is a ShareCare Expert for Dental and Orthodontic patients.
In addition to managing a busy private practice, Dr. Burleson is an author, speaker, teacher and consultant to the health professions through private coaching, practice management, business and marketing courses taught throughout North America. Dr. Burleson continues to study the latest advances in his specialty through memberships in several professional organizations.
Dr. Burleson has three office locations throughout the Kansas City, Missouri metro area including locations in Liberty, Briarcliff and Raymore. Visit http://www.burlesonorthodontics.com for more information.
About Smiles Change Lives:
Smiles Changes Lives (SCL) promotes increased self-esteem and improved oral health for children from financially struggling families in need of orthodontic treatment. This is done in partnership with caring orthodontic providers who donate their time and services to help the SCL children in their community. Since 1997, SCL has helped to create more than 2,400 healthy, confident smiles. For more information please visit http://www.smileschangelives.org.