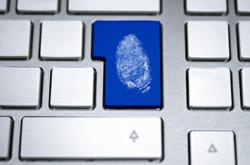 With both services released simultaneously, anonymous surfers will have all they need in one place.
Dallas, Texas (PRWEB) June 05, 2013
Dallas-based idcloak Technologies launches two services into the web privacy market: an IP checker that automatically shows visitors their IP address, and a proxy list that allows them to change it. Gill-Chris Welles, Director of Marketing at idcloak, says the release is a testament to the company's focus on user needs: "Simultaneous release of the checker and the proxy list was intuitive – people rarely search under 'what is my IP' without an accompanying interest in concealing or changing their IP – be it for bypassing web restrictions or just better privacy. With both services released simultaneously, anonymous surfers will have all they need in one place."
The idcloak IP checker, besides a user's IP address, also displays more detailed identity information for those concerned about privacy on the web, "How to find IP address information is one thing, but users are often interested in what other information they disclose through browsing which could be used to identify and track them online. Our checker throws up all this data the moment you open the page. For some, it might feel disconcerting to see information about their PC such as language and browser version, but we want users to see just how much identifying data they share with every site they visit."
The second release, idcloak's free proxy list, contains IP addresses of public servers around the world. When a user connects to an anonymous proxy, their browsing is stripped of all identifying data and it appears as if the user is physically situated in the country where the proxy is based. "Our proxy list is the largest public proxy database online. It is also fully customizable, so users can locate a high-performance twitter proxy in a specific country with just a few clicks. You could say the proxy list is an antidote for the anxiety that our IP checker causes."
idcloak Technologies specializes in privacy and security services for individual users and small-medium businesses. For more information, visit http://www.idcloak.com.