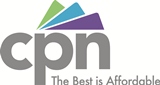 The Equipment for Life Program sets us apart from other processors
Phoenix, AZ (PRWEB) June 03, 2013
The CPN credit card processing company, based out of Phoenix, Arizona, today announced that it is featuring the availability of its Equipment for Life Program. The program essentially serves as a "future proof" solution for merchants who may fear that their credit card terminals may become obsolete. The lifetime warranty covers CPN terminals that break or become obsolete under the company's leasing program.
"The Equipment for Life Program sets us apart from other processors," said Patrick Hare, Digital Marketing Manager for CPN USA. "Should your credit card machine fail, a replacement will be shipped out right away. Furthermore, all terminals eventually become obsolete, but under our program you get a free upgrade or replacement for as long as you own the equipment."
The terms of the program include replacement of defective or malfunctioning equipment, within 24 business hours or less, and hardware replacement if it does not meet processing rules of major card brands. Additionally, CPN stands by all of its products with upgrades of software and firmware to meet security requirements. In order to make sure potential customers are aware of the program's benefits, the company is increasing the profile of this unique offering through media channels and sales collateral.
Credit card terminals fall under "end of life" rules put in place by credit card associations such as Visa and MasterCard. Terminals essentially become obsolete if they are unable to download security updates or if new developments in hacking create vulnerabilities in a particular model. Under Payment Card Industry (PCI) requirements, merchants are responsible for all of the transactions that run through their terminals, and using an obsolete model can represent a violation.
Aside from security concerns for terminals, technology considerations are also covered by the warranty. Credit card associations like Visa and MasterCard regularly tighten hardware security requirements in order to prevent fraud. In some cases this means processing equipment simply cannot be upgraded. Should it be impossible to upgrade the terminal (through software or an accessory) then it would also be replaced.
About CPN:
CPN is a merchant services and credit card processing company with representatives throughout the United States of America. CPN offers discounted merchant account solutions, credit card terminals, and payment processing services to qualified customers. Additional services include payment gateways, check verification services, and merchant cash advance capabilities. For more information please visit CPNUSA.com.