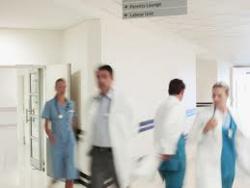 Clearly these never events should not have happened and the Trust took these incidents very seriously.
Bolton, UK (PRWEB UK) 6 June 2013
Last week, a report from the Bolton Evening News stated that medical professionals from the Royal Bolton hospital have had to be given training showing them how to count swabs (1). Instigated after the occurrence of three avoidable instances of medical negligence, concerns are rising as to why there is a need for such basic training.
In the article 'Hospital Staff Trained How to Count Swabs After They Were Left Inside Three Women' (Dated: 27/05/2013) the Bolton Evening News describes the repeat occurrence of a 'never event' where three women left the hospital with swabs inside them, causing them to suffer health complications due to infection. After the launch of an investigation it was found that all three incidents were considered to be "avoidable" instances of medical negligence, leading to the introduction of further measures and training within the hospital this week (1).
As asserted in the article, the term 'never event' is used to describe a preventable patient safety incident, which should never happen. Speaking on the incidents, Trish Armstrong-Child the director of nursing at the Royal Bolton Hospital, made the following statement (1)–
"Clearly these never events should not have happened and the Trust took these incidents very seriously."
According to the article, with this in mind, the Bolton NHS Foundation Trust has implemented a new 'Swabsafe' routine, to ensure that in future all swabs are counted accurately. The staff involved in the incidents have been retrained and briefed, ensuring the same mistakes are not repeated and that swabs are counted correctly in future (1).
Commenting on the report, Asons Executive Laura Williams –
"It is frightening that medical professionals need to be given training to teach them how to count swabs. With the current prevalence of Medical Negligence Claims, more needs to be done to ensure the basics are carried out properly.
If something this simple requires training, then it is worrying to think of the mistakes that are currently going un-noticed. These mistakes may cause the next 'never event' incident."
In the event that you consider yourself to have been subject to medical negligence, you must seek legal advice as quickly as possible. Taking action can prevent the same situation from reoccurring, helping others to avoid injury in future.
If you, or someone you know, have suffered as a result of misdiagnosis, non-treatment, or even through the administration of the wrong treatment, then you may be able to make a claim for compensation. Asons Solicitors deal with medical negligence claims on a regular basis, you can contact them on: 0844 850 1062 or you can fill out their claim form at http://www.asons.co.uk
-Source-
http://www.theboltonnews.co.uk/news/10444737.Hospital_staff_trained_how_to_count_swabs_after_they_were_left_inside_three_women/ (Dated: 27/05/2013)
About Asons Solicitors:
Asons Solicitors is a Bolton-based law practice that specialises in personal injury and industrial disease claims. Founded by brothers Imran Akram and Kamran Akram, Asons Solicitors has developed to become a young and dynamic law firm that delivers practical solutions to clients in times of difficulty. Their continued focus on their staff has seen them awarded with the Investors in People "Gold Award"; which is reflected in the professional and personable approach they take in working with clients. They strive to grow and to develop, and their supportiveness and attention to detail ensures that their clients use them time and again.
For further information contact:
Email: info (at) asons (dot) co.uk
Website: http://www.asons.co.uk