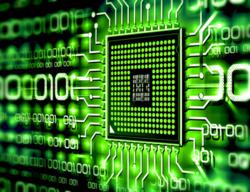 Our IP changer list delivers that variety
Dallas, Texas (PRWEB) June 06, 2013
A facility to change a computer's IP address is released by Dallas web privacy firm, idcloak Technologies. This free IP Changer list offers a database of public anonymous proxies that direct users' browsing to different locations around the world, making it seem as if they were actually based there. The proxies can be used on tablets and smartphones as well as computers.
Applications for an IP changer proxy include:
Breaking out of local or national censorship of the internet;
Watching a video not normally available in a country;
Shaking off tracking or surveillance by cyberstalkers or hackers;
Sending untraceable communication;
Changing web experience to a different language;
Researching foreign internet advertising, pricing or search rankings.
Depending on the reason for wanting to change IP address, a user may filter the IP changer list by proxy definition; for example, bringing up high-anonymity or high-speed HTTPS proxies only. idcloak's senior tech writer, Gill-Chris Welles, explains why this flexibility is necessary: "It is not always enough just to change your IP address, if I want a proxy to unblock me when the site is refusing entry for whatever reason, I would want to both change my IP and hide all evidence that I am even using a proxy. For this I'd need to filter the list for high-anonymity IP changers only. Compare this with breaking out of local censorship when YouTube is blocked in my country, for example: in that case I would need to change my IP and encrypt my connection out of the country so the censors can't see I am bypassing their filters. Basically each task needs different qualities in its proxy, so a user needs a wide variety of options. Our IP changer list delivers that variety."
idcloak delivers web services that help promote freedom, safety and privacy on the net. To learn more, visit http://www.idcloak.com