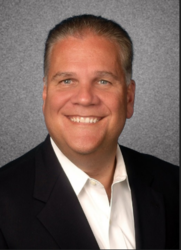 "I am excited to be a part of Malcovery and shaping its future."
Pittsburgh, PA (PRWEB) June 11, 2013
Malcovery®, the leader in delivering actionable security intelligence that can be applied to neutralize the threats and actions by cyber criminals in the areas of phishing, spam and malware, today announced that John Becker, Chief Executive Officer of Sourcefire will join its Board of Directors. Mr. Becker has two decades of experience and success in leading information security technology companies.
"We are delighted that John is joining our Board," stated Greg Coticchia, President, Chief Executive Officer and co-founder of Malcovery Security. "John's market knowledge, industry connections and business experience will help the company achieve its goals."
John Becker is a seasoned technology professional with more than 30 years of technology industry expertise and a demonstrated and extensive track record of success in the information security market. Prior to his appointment as Chief Executive Officer (CEO) of Sourcefire, Mr. Becker was CEO of Cybertrust, a leading global information security services company, acquired by Verizon Business in 2007 and AXENT Technologies Inc. a publicly traded information security software and services company acquired by Symantec Corporation in late 2000.
"I am excited to be a part of Malcovery and shaping its future," said Mr. Becker. "I look forward to working with the other Board members and executive management team as Malcovery plays a leadership role in the enterprise security intelligence marketplace. With Malcovery, enterprises will reduce the attacks on their brands over time, and will create and enforce a lasting deterrent to cyber-criminals, all while significantly reducing short-term fraud losses."
Malcovery was launched in early 2013 as a result of an exclusive, worldwide license from the University of Alabama at Birmingham (UAB), and based on research in cyber forensics conducted at the Center for Information Assurance and Joint Forensics Research (CIA|JFR) at UAB, Malcovery has quickly gained commercial success with enterprise customers such as eBay, Facebook, Visa, IBM, and others.
About Malcovery® Security
Malcovery Security is the leading provider of actionable cyber security intelligence and forensic analysis, delivered through software and services that target cyber criminals and their activities. The company's patented and patent-pending technology provides the ability to identify the 'root sources' of cybercrime attacks (servers, perpetrators, locations, etc.), delivering rich intelligence information about cross-brand attacks and targeted attacks, as well as advanced notification of emerging e-mail-based threats.
Unlike services that serve as a response to these attacks today--services that simply address the symptoms, but cannot provide the intelligence to actually stop the cybercriminal--Malcovery Security's solutions provide the unique intelligence required to respond effectively to attacks on customers' brands, to disrupt phishing activities and successfully prosecute cybercriminals.
Malcovery Security is based on technologies developed at the University of Alabama at Birmingham (UAB) The Center for Information Assurance and Joint Forensics Research (CIA|JFR) and has offices in Pittsburgh, PA and Birmingham, AL.
For more information, please visit http://www.Malcovery.com or connect with Malcovery on Facebook (facebook.com/malcovery), Twitter (twitter.com/malcovery) and LinkedIn (http://www.linkedin.com/company/malcovery-security)
Editor's Note: Malcovery® is a registered trademark. 'Identify the Source. Stop the Threat' TM is a trademark of Malcovery Security, LLC. All other trademarks mentioned herein are the protected properties of their respective owners.