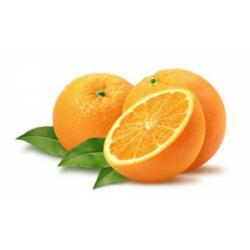 Get a FL Citrus Dealer License Surety Bond today!
Orlando, FL (PRWEB) June 05, 2013
Florida requires all Citrus Fruit Dealers operating in the State of Florida to be licensed with the Department of Agriculture and Consumer Services. As a condition of securing this license each entity is required to post and maintain a Citrus Fruit Dealers License Surety Bond in an amount between $1,000 and $100,000. The amount of the bond is based solely upon the number of boxes of citrus fruit dealt.
A Citrus Fruit Dealer is defined as "…anyone who acts as a consignor, commission merchant, consignment shipper, cash buyer, broker, association, cooperative association, express or gift fruit shipper, anyone who attempts to make money on citrus fruit other than growing it themselves."
Florida Citrus Fruit Dealer License Surety Bonds can be applied for 24/7 online using the online surety bond application. Applicants can apply and receive a free, no obligation bond quote, usually within a couple of hours. A1SuretyBonds.com also offers programs for applicants with bad credit, so everyone can get the bond they need to keep their business in compliance.
About A1SuretyBonds.com:
A1SuretyBonds.com is a leading provider of surety bond procurement services, utilizing a web-based platform that provides ease of use and timely response in order to meet the needs of our clientele. Most bonds are issued within 24 hours or less and are only written with AM BEST A-rated and Federal Treasury Circular (T-List) Listed Surety companies. A1SuretyBonds.com is one of the few surety bond only agencies with a staff dedicated exclusively to surety bonds.
Applicants can apply online or contact an underwriter directly for a free, no obligation rate quotes. For additional information contact one of the underwriters at A1SuretyBonds.com via phone at 800-737-4880, email at info(at)a1suretybonds(dot)com or visit http://a1suretybonds.com.