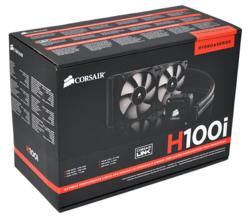 "With products such as the Corsair H80i and H100i considered by most industry pundits to be the market and performance leaders we could not be more proud." - Sean Mutlow, Senior Product Manager
Calgary, Alberta (PRWEB) June 04, 2013
CoolIT Systems Inc., a leading supplier of direct contact liquid cooling (DCLC™) solutions for high-performance desktops, enterprise servers and data centers, today announced that as of Q1, 2013, it has shipped over 1,000,000 direct contact liquid cooled (DCLC™) units. With this, the third generation of the patented technology in place, a new company milestone has been met.
"With products such as the Corsair H80i and H100i considered by most industry pundits to be the market and performance leaders we could not be more proud," said Sean Mutlow, Senior Product Manager for Coolit Systems. "With new desktop products planned for later in 2013 we are very much looking forward to helping Corsair maintain their leadership position."
About CoolIT Systems
CoolIT Systems is a market leading engineering company that has been dedicated to the invention and design of state-of-the-art liquid cooling technology since 2001. With 43 patents and over 1 million direct contact liquid cooling (DCLC™) units deployed in desktop computers, servers and data centres around the world, our vision is to become the global leader in direct-contact liquid cooled IT solutions.