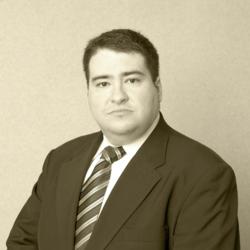 For the Constitutional Right of the Accused to truly be Presumed Innocent until proven guilty to have any meaning, the Constitutional Right to Due Process must mean more than merely the ability to be processed.
New Brunswick, New Jersey (PRWEB) June 04, 2013
Jonathan A. Kessous, managing senior associate of the New Jersey Criminal and DWI/Traffic Defense Department with the Law Offices of Garces & Grabler, P.C., has been appointed a certified criminal trial attorney by the New Jersey Superior Court. Less than 3% of all attorneys in the Garden State have earned this distinction. Garces & Grabler maintains a New Jersey criminal defense practice that stems from seven (7) law offices located throughout five (5) separate counties within New Jersey. Mr. Kessous is one of the few full-time criminal defense lawyers within such a criminal defense practice who has who has received this specialization designation.
This honor is given to New Jersey attorneys who demonstrate sufficient levels of experience, education, knowledge and skill in criminal trial practice to be designated as specialists within the criminal practice field. To qualify, a lawyer must be a member in good standing of the New Jersey bar for at least 5 years, been favorably evaluated by judges and other attorneys familiar with his or her work, fulfilled ongoing continuing legal education requirements, passed a written examination covering various aspects of criminal trial practice, and demonstrated a significant level of experience in criminal trial advocacy.
Through its Board on Attorney Certification, the New Jersey Supreme Court only designates lawyers who are able to meet the highest standards set by the Board and approved by the court.
Educated at Rutgers University, Mr. Kessous has handled thousands of criminal cases throughout his career. He is admitted to practice in the state and federal courts within New Jersey and New York.
The Law Offices of Garces and Grabler, P.C. has a long standing commitment to providing zealous and experienced representation. For more information about Garces & Grabler, P.C. and the services they provide, call 1-800 -923-3456 or visit their website at http://www.garcesgrabler.com