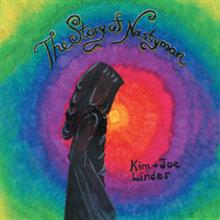 Ft Lauderdale, Florida (PRWEB) June 02, 2013
One in four children in the United States are bullied at school, according to bullyingstatistics.org. Kim Linder is determined to help educate children on how to effectively keep peace in social settings when bullying is involved by introducing her first children's book, The Story of Nastyman.
Linder has created The Story of Nastyman to provide guidance for children when they're looking for answers and understanding in a world that is full of negative peers. The picture book discusses important issues children can face early in life such as bullying, social and personal interactions, responsibility for choices and a new approach to self-understanding coinciding with understanding others.
"This book can be used as a tool that provides common language for kids and adults to share when communicating," said Linder.
The Story of Nastyman is meant to help educate children on how to keep the peace in social settings, not to escalate a situation and to help kids feel more effective in their interactions with others.
"I feel that this book would be very useful in confronting the bullying problem that exists in schools," said Dr. Joshua Kaye.
For more information, visit http://www.storyofnastyman.com.
The Story of Nastyman
By Kim Linder
ISBN: 978-1-4525-6151-6
Price: $15.99
Available in soft cover
About the author
Kim Linder majored in criminal justice, minored in abnormal psychology and received a Masters of Science from the University of Cincinnati. She has been married for more than 20 years and is a mother of two children. Linder has spent many years exploring specific issues dealing with juveniles and child development.
###