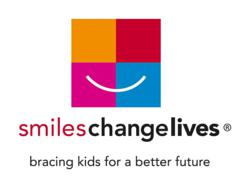 We want to help these children achieve the healthy, confident smiles they deserve.
Richmond, VA (PRWEB) June 04, 2013
A child's joyful smile is contagious. However, some children are afraid to smile because they are embarrassed by their teeth. In today's economy, this situation can be heartbreaking for families who do not have the resources to pay the full cost of orthodontic treatment but may not qualify for other types of assistance.
Thanks to several Virginia area orthodontists, and national access-to-care orthodontic program, Smiles Change Lives (SCL), qualified families have an opportunity to help their children obtain braces at a fraction of the cost.
Over 35 Virginia area orthodontists have partnered with SCL to provide orthodontic care to children who cannot afford treatment and may not qualify for other assistance. Participating orthodontists generously donate their time and talent to treat SCL approved patients in their communities. (To view the list of SCL orthodontists please visit the SCL Provider Directory.) "We realize that residents of Virginia have access to orthodontic treatment as part of the state's Medicaid program. However, we believe there may be some families who don't qualify for state assistance whom we could assist. In partnership with SCL orthodontists, we want to provide a 'hand up' to qualified families by offering them an opportunity to provide their children with the healthy, confident smiles that they deserve," indicates Stephanie Leith, Marketing Coordinator for Smiles Change Lives.
SCL requires that each approved family make a financial investment of $600 to reinforce their commitment to both treatment itself and to the rules and care instructions given by their assigned orthodontist. In addition, by making this financial contribution, families are ensuring that SCL continues to be available to help other children and families. In this way, each family is truly paying it forward to the next child in line for treatment.
In order to qualify for the program, applicants must meet the following requirements:

Be 10-18 years of age;
Have no more than four (4) baby teeth;
Have "good" dental hygiene (as certified by the applicant's general dentist);
Have no unfilled cavities;
Not be wearing braces currently; and
Have a total household income at or below 200% of the Federal Poverty Level;
Be willing to pay the $30 application fee and the $600 program administration fee per child, if approved for the program.
Teachers, community advocates, nurses, counselors and oral health professionals are encouraged to refer candidates to Smiles Change Lives if you believe a child may be a good candidate for treatment. Families interested in being considered for the program must download an application from http://www.smileschangelives.org/apply and submit a fully completed application including the additional required documentation and $30 application fee. Families can determine financial eligibility by visiting http://www.smileschangelives.org/financial.
About Smiles Change Lives:
Smiles Changes Lives(SCL) provides access to life-changing, essential orthodontic treatment for children from low-income families. This is accomplished in partnership with caring orthodontic providers who donate their time and services to help the SCL children in their community. Since 1997, SCL has created more than 2,400 healthy, confident smiles. For more information please visit http://www.smileschangelives.org.