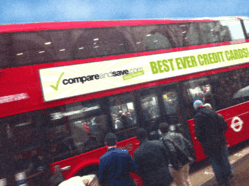 Increase by 50% since 2009 from parents who are over 60 and still raising their children.
Birmingham, Wolverhampton, Bournemouth, Cornwall (PRWEB UK) 1 June 2013
According to an article reported in The Telegraph, older parents, that had children later in life, are getting into financial difficulties because they still have children who rely on them to provide financial security. StepChange, a debt charity which used to be known as the Consumer Credit Counselling Service (CCCS) has reported an increase by 50% since 2009 from parents who are over 60 and still raising their children.
Delroy Corinaldi, director of external affairs at StepChange charity, said that a further rise was expected 'as people increasingly have children later in life'. He continued to say, 'It presents new challenges, particularly those who might be caring for their elderly parents as well, and it is crucial that people factor this into any decisions on building up debt'.
Parents who end up caring for both their children and their own parents are often known as the 'sandwich generation' because they are caught between the demands of two generation. They may have concerns about the cost of university fees and care costs for their aging parents which can also contribute to their financial strain. This can lead to mortgages continuing long after the retirement age.
StepChange also warned that over 60's have larger debts than any other age group with the average balance owed being around £23,000 compared to £17,650 amongst the younger groups. The biggest percentage of debt was accumulated through credit card use. As long as the majority of couples decide to have children later in life, unemployment rates among under 25's remain high and the expected cost of university rise; experts believe the problem will persist. Moreover, it's getting harder and harder for the younger people to move from home, mainly due to ever increasing house prices and unavailability of mortgages, which means the young adults, will continue to remain dependent on their parents.
A compareandsave.com spokesperson commented:
"No matter when you decide to have kids, it is a given that you will have the burden and the financial responsibility for your kids for at least 20 years after their birth. The more people postpone to have kids, the older they'll be when their debts are paid off."
___________________________________________________________________________
compareandsave.com is one of the UK's leading personal finance comparison websites. Based in Colchester, Essex, compareandsave.com has been helping UK consumers get a better deal on credit cards, savings accounts, personal loans and more for over five years