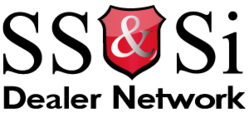 "We wanted to make the barrier to entry as low as possible for our new medical alert dealers,"
(PRWEB) June 03, 2013
SS&Si announced the launch of their new dealer network opportunity in the medical alert industry. Interested entrepreneurs will be able to sell the company's medical alert pendants, wristbands, and 2-way voice systems without any upfront costs.
"We wanted to make the barrier to entry as low as possible for our new medical alert dealers," says Justin Voll, who founded SS&Si with his brother Jake Voll. "We're experienced in this industry and are ready to support our dealers with marketing, web, and even new business leads."
Dealers of SS&Si will benefit from increased RMR without increased expenses. Because SS&Si's medical alert products are sold through a subscription model, dealers will receive recurring revenue for each system they sell, for the lifetime of the customer's subscription. SS&Si handles all of the customer service, billing, and support. They send out the systems preprogrammed to the customer free of charge. A dealer can get into the medical alert market with no out of pocket costs. "We make it as simple as possible. A dealer signs up a customer and we take it from there. It is that easy," said Voll.
According to the National Institute on Aging, there were over 35 million seniors over age 65 in 2009. By 2030, that number will jump to more than 72 million, as the Baby Boomer generation enters retirement. In fact, by 2030, every one in five Americans will be over the age of 65.
"We know ourselves how poised the medical alert industry is to boom," says Voll. "We're ready to invite others to benefit from our program and the brand we've built."
Interested dealers can contact Justin Voll for more information via email at justin(at)ssandsi(dot)com.