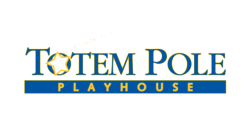 This musical, and the cast that has been assembled for it at Totem Pole, really bring the legend of Patsy Cline's life and performances to life. says Ray Ficca
Fayetteville, PA (PRWEB) June 04, 2013
The life and music of one of the most iconic and groundbreaking women in music in the 20th Century come to life once more as Totem Pole Playhouse presents the critically-acclaimed musical A CLOSER WALK WITH PATSY CLINE. Officially sanctioned by the estate of Patsy Cline and featuring a live band and renowned musical performer and singer Kara Boyer, A CLOSER WALK WITH PATSY CLINE gives music fans of all ages the opportunity to experience the magic of Cline's legendary performances and peek into her life.
Nearly a half-century after her life was cut short; Patsy Cline's legacy continues to make an impact. Whether you were fortunate enough to see her live, or you were born long after her untimely passing; the chance to experience the magic of a Patsy Cline performance is coming to Totem Pole Playhouse in Fayetteville, Pennsylvania. A CLOSER WALK WITH PATSY CLINE, the only concert-style musical tribute to Patsy officially sanctioned by her estate, opens June 11 and runs through June 23.
A CLOSER WALK WITH PATSY CLINE has played across North America to reviews proclaiming it as the closest anyone can get to a real Patsy Cline performance. Under the direction of David Hemsley Caldwell in his fifteenth season at the Playhouse, Totem Pole has assembled an outstanding cast of professional and talented performers, including a full band to bring 20 of Patsy's hits like Crazy, Walkin' After Midnight, Sweet Dreams, She's Got You and I Fall to Pieces, to life.
Embodying Patsy's voice and personality, and making her Totem Pole debut, is Kara Boyer. No stranger to the part, Kara has played Patsy in both this musical and ALWAYS…PATSY CLINE. A professional singer and voice teacher in New York City, Kara has performed at Lincoln Center, the New York Musical Theatre Festival and City Center where she sang with Carole King.
Serving as master of ceremonies in the role of radio disc jockey Little Big Man is Bradley Wayne Smith, a Totem Pole veteran visiting from London where he is the co-founder of his own production company. Then of course there is the band.
Music Director Steven Zumbrun returns to Totem Pole from national tours of A CLOSER WALK WITH PATSY CLINE among other musicals, to lead the ensemble of new and returning musicians. On pedal steel guitar is Dean Clemmer, a studio and stage musician who performed in Always…Patsy Cline at Totem Pole as well as in other productions of A CLOSER WALK WITH PATSY CLINE. Also returning to the Playhouse is career military musician and Dickenson College percussion instructor David Zygmunt on drums. Making their debut on the Totem Pole stage are Joshua Long on bass and Stephen Blackstock on guitar. Stephen has performed in blues, country and gospel bands regionally and in Nashville for over 35 years. Joshua, a student at Chambersburg Area High School, is already an accomplished musician who has performed with school and community bands and orchestras and plans to pursue a musical performance degree.
Patsy Cline's brief career was nonetheless full of accomplishments that broke new ground for women in music. From humble beginnings just an hour down the road from Totem Pole in Winchester, Virginia, her natural talent and tenacity made her the first woman in country music to headline her own Las Vegas show, have records on the pop charts and earn astounding performance fees for the time. "Patsy's quick rise to rise to superstardom in a genre and time dominated by male artists made her an icon. Her generous, down-to-earth ways and love for her family, friends and fans made her a treasure. Her style and talent made her music timeless," said Ray Ficca, Artistic Director at Totem Pole Playhouse. "This musical, and the cast that has been assembled for it at Totem Pole, really bring the legend of Patsy Cline's life and performances to life."
Family friendly for children over five, tickets for A CLOSER WALK WITH PATSY CLINE start at just $19.50 and are selling fast. As always there's not a bad seat in the house and every penny of every ticket goes directly into the production. Evening performances begin at 7:30 Tuesday through Sunday and matinees start at 2:30 Wednesdays, Saturdays and Sundays between June 11 and 23. Students receive a 50% discount and groups of 15 or more qualify for a 25% discount. Tickets for this and upcoming shows at Totem Pole Playhouse may be purchased by calling the box office at 888-805-7056 or visiting TotemPolePlayhouse.org.
###
About Totem Pole Playhouse
Nestled in Caledonia State Park about 13 miles west of Gettysburg and 10 miles east of Chambersburg on U.S. 30, Totem Pole Playhouse has become home to an enclave of professional performing artists including Jean Stapleton, Curtis Armstrong, Harry Groener, Henry Strozier, John Ritter, Barbara Feldon and Sandy Dennis. Totem Pole Playhouse opens its 63rd season in May of 2013. For more information about Totem Pole Playhouse, the line-up of productions for the 2013 season, or ticket information, please visit TotemPolePlayhouse.org.