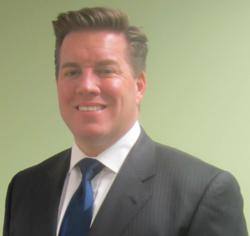 I am happy to see that the jury not only awarded our client compensation for medical expenses, loss of earnings and other damages, but also determined 50-50 liability.
Newport Beach, Ca. (PRWEB) June 01, 2013
The Newport Beach personal injury law firm of Bisnar | Chase obtained compensation for medical expenses and other related damages in a challenging auto accident case (Number: 30-2011-00491993), which resulted in injuries for the victim. The jury returned a verdict May 28. The case was filed in Orange County Superior Court, Central Division, on July 18, 2011.
According to court documents, the case stemmed from an incident, which occurred Sept. 22, 2009 in the Tustin Marketplace. Court records state that the defendant in the case, Jillann Benson, was northbound on Jamboree in the number two lane when she was cut off by another vehicle traveling in the third lane that crossed over three lanes to make a left turn in front of her vehicle. Benson swerved in an attempt to avoid hitting the vehicle in turn striking the car of Estora Pugh, according to the lawsuit. The third vehicle, which cut off Benson's car, left the scene of the incident, the complaint states.
Pugh declined treatment at the scene, but reported hip pain a month after the accident and an x-ray four months after the accident showed that she had suffered a hairline fracture in her hip, the lawsuit states. The jury returned a gross $89,000 verdict in Pugh's favor, amount that excludes attorney's fees and costs, according to the judgment issued. The defense had offered her $15,000.
Gavin Long, a trial lawyer with the Bisnar | Chase personal injury law firm, said this case was extremely challenging for many reasons.
"In this case, our client had declined treatment and denied feeling any pain at the scene," Long explained. "She had a preexisting hip condition, prior hip surgery recommendation arising from hip arthritis. The police report (Report Number: 09-5896, Tustin Police Department) attributed a statement to Pugh essentially stating that she took evasive action as well because she anticipated the defendant would take evasive action in response to the defendant getting cut off by the unidentified third car."
This statement essentially corroborated the defenses argument that the "sudden emergency" doctrine should be a complete defense to the case, Long said. "There was little property damage to both vehicles and medical records suggested that Pugh's inability to work was due to work issues and not the accident."
But, Long said, he was happy to see that the jury not only awarded his client compensation for medical expenses, loss of earnings and other damages, but also determined 50-50 liability.
This is Long's third straight jury trial victory in the last five months. He says a difficult victory like this one not only builds confidence and helps maintain the firm's already superior reputation, but also gives him the satisfaction of having fought the good fight for Estora Pugh and won justice for her against very tough odds.
About Bisnar | Chase
The Orange County personal injury lawyers of Bisnar | Chase represent victims of car accidents and all types of traffic collisions. The firm has been featured on a number of popular media outlets including Newsweek, Fox, NBC, and ABC and is known for its passionate pursuit of results for injured clients.
Since 1978, Bisnar | Chase has recovered hundreds of millions of dollars for personal injury victims including car accident victims.
For more information, please call 800-561-4887 or visit http://www.bestattorney.com for a free consultation. Our offices are located at 1301 Dove St Newport Beach, CA 92660.