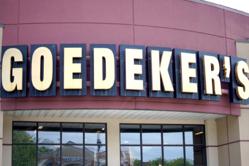 Success will always and only be measured by how well we take care of our customers
Ballwin, MO (PRWEB) June 05, 2013
During a follow-up call to a recent customer last week, the customer service team at Goedeker's, a St. Louis based appliance and furniture retailer, received a rave review. "It's unusual to receive a call from a company that you just ordered something from over the line to find out how things are going," the customer said. "It just reinforces the attitude…how just spot on, and kind, and just considerate [they] are in satisfying [their] customers. [They] need to spread that around to many other companies." His positivity continued as he spoke of the speed of shipping, the accurate product description, and pleasant delivery team.
Goedeker's employee David Feltz said, "Success will always and only be measured by how well we take care of our customers…When we pay attention to detail, follow up, and demonstrate that we care (whether in our dealings with each other, with customers, or with business partners), we are living out the philosophy Steve has set forth for our company." Already known for their values in business, including being closed on Sunday, Goedeker's reputation for outstanding customer service continues to grow. Other rave reviews of the company can be found on their Reviews page.
About Goedeker's
For more than 60 years, Goedeker's has been a trusted name in home appliances, furniture, and electronics. From the first repair shop opened by Ben Goedeker at his home in 1951 to the 50,000 square foot showroom and warehouse currently operating under the leadership of his son, Steve, Goedeker's has provided generations of Saint Louis residents with unbeatable prices on name brand kitchen appliances, laundry machines, home furniture, and mattresses.