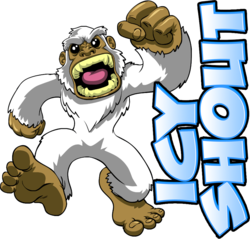 (PRWEB) June 01, 2013
Icyshout has recently partnered with the local radio station 91.5 KRCC and is now streaming radio across Colorado Springs. While this station began as part of a training program for radio and speech students, 91.5 KRCC is now Colorado College's official radio station that plays an eclectic range of music and is also an NPR member station.
Icyshout utilizes the best software technologies available and partners with Colorado Springs premiere datacenter, Data102, which guarantees a better than 99.999 percent uptime. Icyshout also offers a copy of Centovacast control panel with each of their streaming plans. Features of the Centovacast control panel that all clients can benefit from include AutoDJ support with a playlist scheduler, drag-and-drop AJAX media library, statistics and royalty reports, web-based stream configuration, and more.
With Icyshout, launching an online streaming radio station to complement a website is incredibly easy. In just three easy steps, a company will be able to launch their very own streaming radio station. After a business chooses a streaming package that is suitable for them, they will then choose their software: Shoutcast or Icecast are the two choices offered by this web hosting company. After the company enters their billing information and submits their order, their new radio streaming service will be up and running within minutes.
Icyshout is proud to be able to offer a range of streaming plans, meaning any business can find a plan that suits their needs. The plans range from 25 streams, $9.95 a month and accommodating up to 25 listeners, all the way to 500 streams, which costs just $49.95 a month and will accommodate up to 500 listeners.
The team at Icyshout is dedicated to providing all of its clients with incredible technical support, maximum reliability and affordable prices. In addition to audio streaming, Icyshout is still providing customers with web hosting and VPS hosting at competitive prices.
About Icyshout
Icyshout, a Colorado Springs web hosting company, is proud to be able to offer superior web hosting, quality software, and experienced technicians who are able to fix problems 24 x 7 x 365. In addition to web hosting though, Icyshout also offers VPS hosting, reseller web hosting, SSL certificates, Domain registration, backups, SPAM filtration, and audio streaming. For more information, follow Icyshout on Twitter or visit icyshout.com.