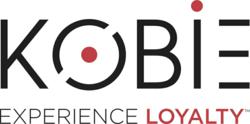 Our employees loved the energy and environment of Downtown St. Petersburg and we went with the choice that would fit with our creative, nurturing company culture
St. Petersburg, FL. May 31, 2013 (PRWEB) June 02, 2013
Kobie Marketing, a recognized leader in the loyalty marketing industry based in St. Petersburg, Fla., has recently renewed and expanded its marquee presence in the City Center office complex in the Downtown Central Business District.
Since its inception, Kobie has been committed to Downtown St. Petersburg and has participated in its renaissance as a high-growth company offering desirable marketing and technology jobs to the community's workforce. As a result of Kobie's continued year-over-year company growth and expanding workforce however, the need for a larger collaborative environment became apparent, as the space which the company occupied for the past decade could no longer support the brand.
Michael Hemsey, President of Kobie Marketing, remarked: "We used this time as an opportunity to evaluate our workplace needs, and determine where would be the best place for our employees to continue their great work. At the end of this period it was clear that our employees loved the energy and environment of Downtown St. Petersburg and we went with the choice that would fit with our creative, nurturing company culture."
Larry Feldman, CEO of Feldman Equities and co-owner of City Center commented, "We look forward to serving Kobie as a long term tenant at City Center and we're thrilled to accommodate Kobie's expansion." With a firm desire to remain in the Downtown St. Petersburg area, an exhaustive search executed by the company's leadership and real estate advisors, Kobie determined that the best fit for the brand and its 110 employees is to remain and grow at City Center.
The newly designed and expanded workspace being delivered in the months ahead will span nearly 26,000 square feet and include a rooftop terrace, soon to be known as the Kobie Oasis. This new space will foster creativity, while helping to attract and retain the brightest talent – enabling Kobie's continued business success.
"The company and our employees are deeply rooted in the St. Petersburg community and couldn't be happier to begin this new chapter in Kobie's future at City Center," says Hemsey.
Kobie Marketing was represented by David Box of Box Realty Advisors with assistance from Lyle Fogarty at Redstone. City Center was represented by the owner, Larry Feldman of Feldman Equities, Inc.